> [Archived] Events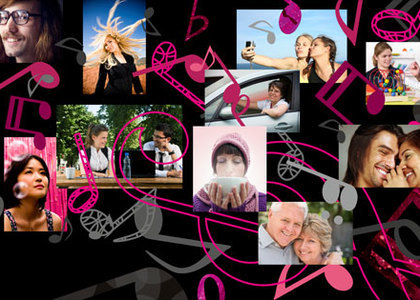 Radio Romania Music Has Come of Age
Tuesday, 24 March 2015 , ora 10.13

Today marks 18 years since Radio Romania Music's first broadcast; then, like nowadays, it is the only broadcaster in Romanian media exclusively devoted to classical and jazz music.
We are therefore celebrating its coming of age - a moment when we both look back and towards future. And we do it proudly, because we remember all our accomplishments throughout these years, whose success was endorsed by your appreciation , our listeners', who have always been next to us and helped us surpass some critical moments, too.
Our history marks the most important musical events of the last 18 years, some of them organized by Radio Romania Music itself. From Chopin, Lipatti or "Bucharest - Town of Music" Festivals to Festival and National Piano Competition within "The Lipatti Days" in 2010, which marked 60 years of passing to eternity of the genius Romanian artist, or the recital of pianist Alice Sara Ott, three years ago. On the frequencies of Radio Romania Music you were connected live to the emotion of the remarkable concerts from the 'George Enescu' International Festival, but also to the big international events, concerts, recitals or opera performances, whether they take place in Paris, London, Wien, Milan, Salzburg or New York. And we have never forgotten to direct our attention to Romanian musicians, too - performers or composers - especially the younger generations, by organizing seasons of recitals dedicated to the most gifted performers or by supporting them in prestigious international competitions under the auspices of The European Broadcasting Union.
But, beyond all this, we have proposed to ourselves, and hope we have succeeded in being a friend to all those who, inveterate classical music listeners or simply listeners, are attracted by the universe of classical music. This is why it is now the moment to thank you for your fidelity, for your friendship, for the nice thoughts you send us daily and because you are next to us on the radio waves, but also on the internet, because... isn't that so? We must adapt to and keep pace with anything that means contemporary broadcast. That is why, apart from the broadcast itself, we have a detailed website, plenty of news, but also an impressive archive of broadcasts - offering you the possibility to listenagain to the most interesting national and international broadcasts - an app for mobiles and tablets, but also Twitter and Facebook accounts. And all this so you, our listeners and friends, no matter where you are, should have access to high-quality music!
Liliana Staicu
Translated by Anca Romete and Elena Daniela Radu
MTTLC, the University of Bucharest