> [Archived] Events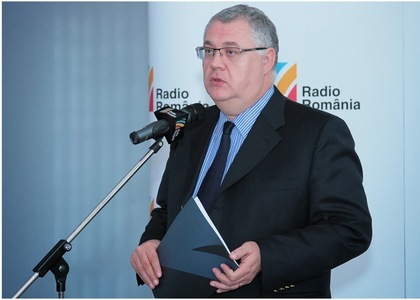 The Message of the President-Director General of the Romanian Radio Broadcasting Corporation
Tuesday, 3 November 2015 , ora 9.50

I believe that one of the most difficult things one can go through in their lives is losing their child. Nothing can ever heal such pain. These parents rejoiced over their children's joy of going out to have a good time, to attend a concert along with their friends or loved ones, only to be utterly crushed when they found out that they would never come back home again.
I am the father of two wonderful children, I myself am a parent who always thinks of them and I am completely dismayed when trying to imagine the pain of those that have lost their children. The very thought of it is unbearable.
My thoughts are with those parents who have lost their children in this horrible tragedy. My deepest feelings of compassion and spiritual solidarity will follow them through the enormous pain that they have to withstand. May God bless the souls of those who are not among us anymore and give strength to those families which are under such grievous circumstances.
At the same time, as President-Director General of the Romanian Radio Broadcasting Corporation, I can reassure all the citizens of this country that Radio Romania will continue to fulfil its duty as a fundamental institution of the Romanian state through all its radio stations, even in these moments of tragedy, thus honouring its public mission and responsibility towards the public devotedly, objectively, informedly, decently and professionally.
Ovidiu MICULESCU,
President-Director General of the Romanian Radio Broacdasting Television
Translated by Andrei-Radu Bîrsan and Ioana Săbău
MTTLC, the University of Bucharest