> [Archived] Events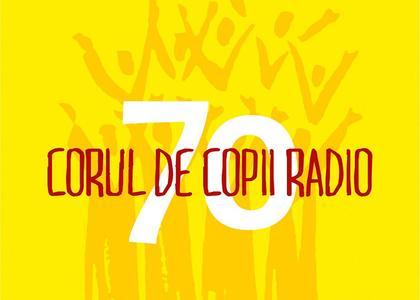 Romanian Radio Children's Choir - Christmas Carol Concert at Radio Concert Hall
Friday, 11 December 2015 , ora 12.18

On Saturday, 12
th
December, Romanian Children's Choir conducted by Voicu Popescu performed a special Christmas Carol Concert. This year it's the 70
th
anniversary of the Romanian Children's Choir, an ensemble which is part of the Romanian Radio Orchestras and Choirs.
Romanian Children's Choir was founded in 1945. It enjoyed and took part in many important international festivals. Each generation of children brought its particular enthusiasm. Seventy years of existence of the little performer's choir have already passed and every year, near Christmas, the choir takes the stage on Radio Concert Hall and surprises the audience with a special Carol Concert. Now the audience has sung with them at the end the most famous international carol.

How did they seem to you?
'Wonderful. Brilliant and beautiful!'
'I liked the carol Colindița because we will have to sing it on Monday on Christmas Celebration at my school.'
'Every year we go to a Carol Concert and this year we chose Radio Children's Choir. We are listening to a very good Carol Concert.'
'Extraordinary! It is better than an unprofessional adult choir. It is even better than the church's choirs at performing these Christmas Carols. They sing very difficult songs, on score and of a major complexity. It seems to me that every year they surprise us with something new. It is a choir where people have worked hard, both professionally and emotionally, and we wish it may be part of our lives for a very long time!'
It's the 70th anniversary since its foundation therefore Radio Children's Choir has released an anniversary album under the baton of conductor Voicu Popescu.
'It's an album which will bring for the first time to the audience the four batons which conducted Radio Children's Choir in its seventy years of existence. It is a tribute to the founder of Radio Children's Choir, Ion Vica and Elena Vicică who followed him on the stand, Teodor Carțiș and Mrs Eugenia Văcărescu whom we have recently lost but who will remain an important conductor of Radio Children's Choir. The CD includes a bunch of pieces of music representative of our repertoire orientation from the last years which we performed in this final period of the choir's existence.'
Georgiana Petrache
Translated by Ana Vartolomei
MTTLC, the University of Bucharest