> [Archived] Events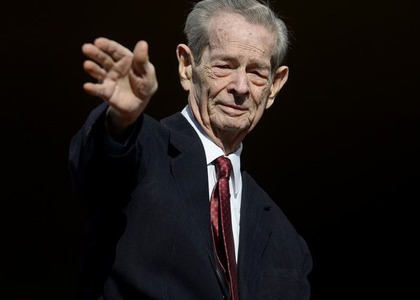 National Radio Orchestra and Academic Radio Choir, tribute concert for His Majesty, King Mihai the First of Romania
Friday, 15 December 2017 , ora 11.48

The National Radio Orchestra and The Academic Radio Choir are honouring the memory of His Majesty, King Mihai the First of Romania, on Friday, the 15th of December, from 19 o'clock at Radio Hall. The orchestra and choir will interpret the piece A German Requiem, op. 45, by Johannes Brahms.
Conductor Cristian Mandeal will be the leader of the orchestra, and the invited performers of the evening will be soprano Cristina Grigoraș and baritone Balla Sándor. The Academic Radio Choir will be prepared by Ciprian Țuțu.
Having conducted hundreds of concerts in over 35 countries from 4 continents, Cristian Mandeal gained an excellent reputation, both on national and international levels, thanks to his musical performances, as well as to his recent involvement in the evolution of the Romanian Youth Orchestra.
Soprano Cristina Grigoraș, performer at the National Opera in Iași has been awarded prizes at national and international canto competitions and she approaches opera parts, as well as parts in the vocal-symphonic repertoire.
Baritone Balla Sándor, currently performing for the Hungarian Opera in Cluj-Napoca, collaborated with operas and philharmonics from Romania, but performed on prestigious stages from Europe and The United States of America.
The concert will be broadcasted live on all Radio Romania Cultural and Radio Romania Musical frequencies in the country and on the Internet, on live streaming on www.radioromaniacultural.ro and www.romania-muzical.ro
Beginning with the new season, tickets and subscriptions for events of the Radio Orchestra and Radio Choir can be purchased online at www.bilete.ro. They can also be bought from the ticket office at Radio Hall and they are also available in Romanian post offices marked with the sign Bilete.ro, as well as in Germanos and Inmedio stores, marked with the same Bilete.ro sign.
For any other information related to the Radio Choir and Orchestra kindly see the site www.orchestreradio.ro.

Translated by Anda Roberta Anton,
University of Bucharest, MTTLC, 1st year