> [Archived] Events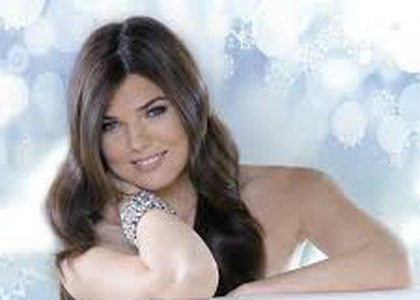 Paula Seling, a winter story at the Radio Hall
Wednesday, 27 December 2017 , ora 9.24

A magical voice and two Radio orchestras will perform carols on pop and jazz rhythms in two magical nights at the Radio Hall!
Waiting for Christmas is all the more special as the surprise-carolers at the two consecutive concerts scheduled at the Radio Hall on Thursday, December 21, and on Friday, December 22 at 19.00 will be Paula Seling alongside the Radio Camera Orchestra and the Radio Big-Band, conducted by Ionel Tudor.
With her warm and unique voice, Paula Seling will perform a medley of traditional Romanian carols - such as "Cerul și pământul" (The Sky and the Earth), "O ce veste minunată" (O, What Wonderful News), "Colindiță sfântă" (Holy Little Carol) or "Din cer senin" (From a Clear Sky) - and, accompanied by the orchestra, songs on the border between different musical genres, hits and songs from Romanian pop music.
The concert can be heard live on Romania Cultural Radio and Radio Romania Music from all over the country and on live streaming on the Internet at the following links: www.radioromaniacultural.ro and www.romania-muzical.ro.
Starting with the new season, tickets and membership cards for events of the Radio Orchestras and Choirs can be purchased online on www.bilete.ro or at the Radio Hall ticket office. They are also available at offices of the Romanian Post and in the Germanos and Inmedio stores that have Bilete.ro stickers.
For further information about the Radio Orchestras and Choirs, visit www.orchestreradio.ro.

Translated by Georgiana Nuțu,
MTTLC 1st year, University of Bucharest