> [Archived] Events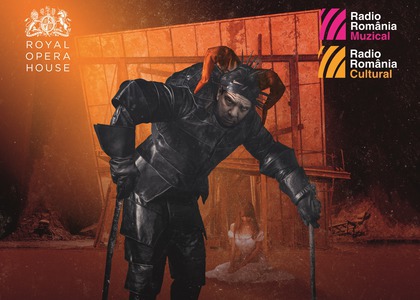 RIGOLETTO, The Royal Opera House production, now at Happy Cinema
Thursday, 18 January 2018 , ora 13.49

Sunday, January 21st, starting at 16.00, a screening of RIGOLETTO at the Happy Cinema in Bucharest. Seduction, sacrifice and vengeance in Verdi's magnificent tragic opera. The show opens the series of Royal Opera House productions at the Happy Cinema in 2018.

Rigoletto is an opera in three acts by Giuseppe Verdi, based on a libretto by Francesco Maria Piave, adapted from the melodrama Le roi s'amuse (The King Amuses Himself), written by Victor Hugo. The premiere took place on March 11th 1851, at the Teatro la Fenice in Venice. The action takes place in Mantua (Italy) in the 16th century. The corruption of innocence is at the heart of Verdi's powerful tragedy, in David McVicar's production for the Royal Opera House.

Rigoletto, the buffoon of the royal court and of the frivolous Duke of Mantua, is cursed by the father of one of the Duke's victim for his irreverent and malicious laughter. The curse seems to take effect when the Duke seduces Rigoletto's daughter, Gilda.

Among the famous musical moments is "La donna è mobile", where the Duke boasts about his disrespect for women. The refined duels and the superb quartet in Act 3 are beautifully intertwined as the story nears its end.

Rigoletto Trailer: https://youtu.be/8O-Ey_hvxHw

MUSIC - GIUSEPPE VERDI
DIRECTOR - DAVID MCVICAR
CONDUCTOR - ALEXANDER JOEL
RIGOLETTO - DIMITRI PLATANIAS
GILDA - LUCY CROWE
DUKE OF MANTUA - MICHAEL FABIANO
Approximate running time: 2 hours and 45 minutes, with a break
Sung in Italian, with English subtitles
Season programme:
The Royal Opera RIGOLETTO - Verdi (21 Ianuarie 2018)
The Royal Opera TOSCA - Puccini (11 Februarie 2018)
The Royal Ballet THE WINTER'S TALE - Christopher Wheeldon (4 Martie 2018)
The Royal Opera CARMEN - Bizet (11 Martie 2018)
The Royal Ballet BERNSTEIN CELEBRATION NEW McGREGOR / NEW WHEELDON / THE AGE OF ANXIETY (1 Aprile 2018)
The Royal Opera MACBETH - Verdi (8 Aprile 2018)
The Royal Ballet MACMILLAN: A NATIONAL CELEBRATION MANON - Kenneth MacMillan ( 6 Mai 2018)
The Royal Ballet SWAN LAKE - Liam Scarlett after Petipa and Ivanov (New Production) ( 17 Iunie 2018)

The ticket price is 49 lei if bought from the cinema or 39 lei if bought online through happycinema.ro, Cinemagia, iabilet.ro și Eventim.
Website: www.happycinema.ro.
Facebook: https://www.facebook.com/HappyCinemaBucuresti

Translated by George Arion,
MTTLC I, Universitatea din București