> [Archived] Events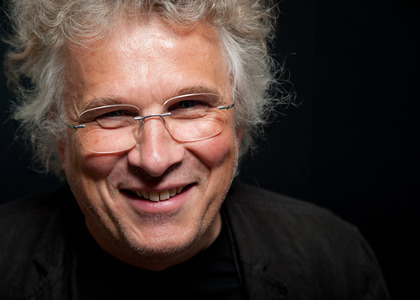 German conductor Christoph Adt, at the music stand of Radio Chamber Orchestra
Monday, 19 March 2018 , ora 12.59

Christoph Adt, a familiar name to the public of the Radio Hall due to his collaborations with the Radio Orchestras and Choirs during the last two decades, is returning to the music stand of Radio Chamber Orchestra on Wednesday, February 28, at 7:00 p.m. The protagonist of the evening will be cello player Răzvan Suma, a very active musician, protagonist of the tours "Vă place...?", which have captivated the Romanian stages' public for the last years.

The evening will start with Serenade No. 2 in D major by Mozart, followed by Concerto No. 1 in C major for cello and orchestra by Haydn, the show ending with P. I. Tchaikovski's Serenade for Strings Orchestra in C major, op. 48.

You can listen to the concert live on all the Radio Romania Cultural and Radio Romania Music frequencies in the country and on live streaming on the internet, at www.radioromaniacultural.ro and www.romania-muzical.ro.

The tickets and the subscriptions for the Radio Orchestras and Choirs concerts can be bought online at www.bilete.ro. You can buy them from the ticket office of the Radio Hall too and they are also available in all of the Romanian Post Offices with the mention Bilete.ro and Germanos and Inmedio shops with the mention Bilete.ro.

For more information regarding the Radio Orchestras and Choirs please access the website www.orchestreradio.ro.

Translated by Gheorghe Roxana Cristina,
University of Bucharest, MTTLC, First Year