> [Archived] Events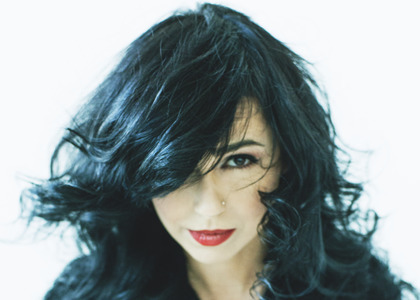 Alexandrina Hristov Concert at Cotroceni National Museum
Wednesday, 28 March 2018 , ora 16.14

Tuesday, March 27th, at 19:00 o'clock, Cotroceni National Museum organizes a concert held by Bessarabian soloist Alexandrina Hristov that will take place in the Cerchez Salon. This artistic moment is part of a series of events dedicated to the Centenary of Greater Romania which celebrates the union of Bessarabia with Romania.
Alexandrina will perform a series of pieces for piano and voice, such as "Flori de spin", "După pod", "Noi doi" or "Om de lut", which are well-known to music lovers. The soloist will be accompanied by the musician Petre Ionuțescu.
The event is organized in partnership with Radio Romania Cultural. Radio Romania Cultural will record and broadcast the concert at a later date.
Alexandrina graduated from the Academy of Music, Theatre and Fine Arts in Chișinău. Her activity is a blend of music, painting, and poetry. The artist was one of the protagonists in the 2005 movie "Trois femmes de Moldavie", directed by Paul Cuzuioc. Some of her pieces were used in the soundtrack. She also performed at the Jazz Festival in Gărâna, "Om Bolnav'' Festival, at Peștera Bolii, and at the Transilvania International Film Festival.
Alexandrina sings in Romanian, French and Russian. Her musical style is a mix between acoustic pop, contemporary rock, alternative, jazz and soul with ground-breaking elements regarding the composition and the lyrics. Alexandrina often appears on the stage alongside a band of musicians, but she sometimes has solo piano-voice performances.

Translated by Ghencea Alexandra,
1st year, MTTLC, University of Bucharest