> [Archived] Events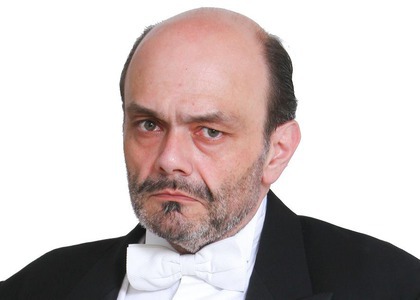 Classical concert with the Radio Chamber Orchestra
Thursday, 19 April 2018 , ora 15.46

The Radio Chamber Orchestra invites you on Wednesday, April 18, at 19:00 at the Radio Hall, to hear a concert whose program will delight you: Gluck - Mozart - Haydn. The orchestra will be conducted by Gian Luigi Zampieri, a name known to the meloman for the balance of interpretation. Along with the Dance of Fury from Orpheus and Eurydice by Ch. W. Gluck and Symphony no. 44 in E minor, Trauersinfonie by J. Haydn, the evening program will also give concert no. 27 by the soloist Radio Orchestra, Dana Borsan, in B-flat major for piano and orchestra, KV 595 by W. A. Mozart.
Dana Borșan has a fruitful collaboration with the Radio Chamber Orchestra. In 2006 they have completed a unique project in the history of the Romanian music, the Integral of Piano and Orchestra Concerts by WA Mozart, a premiere event in our musical life, materialized in concerts with the public, special recordings for the Radio station and a 8th album CDs published by Casa Radio.
The concert can be listened live on all Radio Romania Cultural and Radio Romania Music live streams from the country and streaming live on the Internet,
www.radioromaniacultural.ro and www.romania-muzical.ro.
Tickets and subscriptions to the events of Orchestras and Radio Choirs can be purchased online via the www.bilete.ro network. They can also be purchased at the Radio Hall's Ticket Office and are also available at the Romanian Post Offices signaling Bilete.ro and in the Germanos and Inmedio stores, signaling Bilete.ro.
Other information related to Radio Orchestras and Choirs, www.orchestreradio.ro.

Translated by Denisse Grigore MTTLC, An II;
Proofreading/Editing: Mihaela Ghitescu MTTLC, An II