> [Archived] Events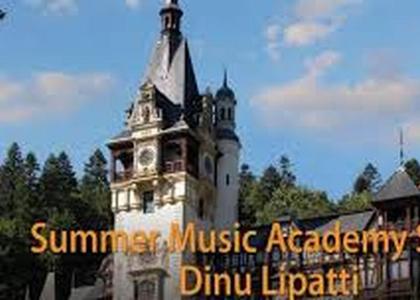 Summer Music Academy Sinaia Dinu Lipatti 2018
Wednesday, 18 July 2018 , ora 11.19

Summer Music Academy Sinaia Dinu Lipatti, organized by jmEvents, is an international training stage, consisting of a set of master-classes at the highest standards for violin, viola, flute, clarinet, chamber music and jazz with elite artists and professors from prestigious academies from around the world. The seventh edition held in Sinaia takes place on 11-24 July.

In 2018, the list of the invited masters includes big names from European music schools, as well from USA, as Royal Music Academy of London, Boston Conservatory, Maryland University, Washington D.C., Haute École de Musique from Lausanne, Scuola Universitaria di Musica from Lugano, Berklee Global Jazz Institute - Berklee College of Music, Boston, USA, Conservatorium van Amsterdam, but also artists from Sofia Philharmonic Orchestra and Teatro dell Opera di Roma.
The notoriety of the program increased from one edition to another, in a way that, up to the present, more than 500 of musiciens from Romania and other 30 countries attended the classes with significant results: South Africa, Australia, Belgium, Brazil, Canada, China, Ciprus, South Coreea, Costa Rica, Switzerland, France, Germany, Ireland, Iceland, Italy, Japan, Macedonia, Great Britain, New Zeeland, Holand, Poland, Portugal, Russia, Singapore, Sloven, Spain, Sweden, Taiwan, Turkey and USA. Every participant beneficies from individual music workshop and coaching, mentoring and consultance sessions.
Summer Music Academy Sinaia takes place within EUROPAfest Summer Edition 2018, event that has the Romanian Royal House's High Patronge. For more details see www.jmevents.ro or Facebook page of the training stage.
Summer Music Academy Sinaia Dinu Lipatti is a cultural project co-financed by National Cultural Fund Administration.
Luigi Gageos, the director of Summer Music Academy Sinaia "Dinu Lipatti", states "Through this academy we wish to offer to the young professional musicians, being at any level of musical training, the chance to work with one of the most apreciated artists and professor of our time within an international frame that supports dialogue and intercultural exchanges. We aim the performance and achivement of visibile and measurable results by each participant that can support them thorugh their professional journey.

Translated by Bianca Ene, MTTLC An I;
Proofreading: Mihaela Ghițescu, MTTLC An II