> [Archived] Events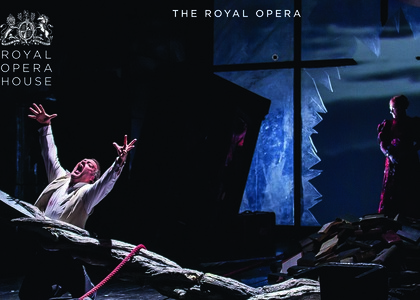 Die Walkure – Royal Opera House 2018/19 season at Bucharest Happy Cinema
Wednesday, 19 December 2018 , ora 11.18

Happycinema joins over 500 cinemas in Great Britain and 1000 other locations in 40 countries from all over the world to broadcast the new season of the Royal Opera House. On Sunday, November 25th, at 4 p.m, we invite you to the Die Walkure show.
Die Walkure is the second part of the musical drama Der Ring des Nibelungen, composed by Richard Wagner. Der Ring des Nibelungen is Wagner's most important musical composition, created between 1848 -1874, consisting of four parts: Das Rheingold, Die Walküre, Siegfried and Götterdämmerung.
Die Walkure is produced by Keith Warner, and conducted by Antonio Pappano, the manager at the Royal Opera House in London.
Gods, heroes and monsters are part of the Norse Mythology, which catches every kind of human emotion in an extraordinary composition of musical motifs and sounds.
Once discovered, Die Walkure and, actually, the entire musical drama Der Ring des Nibelungen, is unforgettable.
Music: Richard Wagner
Director: Keith Warner
Conductor: Antonio Pappano
Starring: Stuart Skelton (Siegmund), Emily Magee (Sieglinde), John Lundgren (Wotan), Nina Stemme (Brünnhilda), Sarah Connolly (Fricka).

Translated by Badea Ștefan Alexandru, 2nd year, MTTLC