> [Archived] Events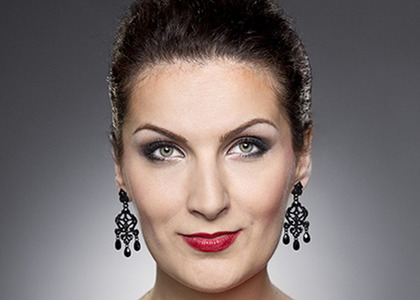 An extraordinary opera gala with Adela Zaharia, Stefan Pop, Zoltan Nagy and Alin Anca at the Romanian Athenaeum
Monday, 4 February 2019 , ora 10.28

Adela Zaharia - soprano, Stefan Pop - tenor, Zoltan Nagy - baritone and Alin Anca - bass, will perform on Friday, 28th of December at 7 p.m. on the stage of the Romanian Athenaeum in an extraordinary concert by the New Transylvanian Orchestra, conducted by David Crescenzi (Italy). The concert is organized by the Cultural Centre of the Bistrita-Nasaud county and the Bistrita Concert Society Foundation.
All very accomplished musicians, Adela Zaharia and Stefan Pop are both laureates of the grand prize "Operalia"; baritone Zoltan Nagy, is Vienna State Opera's soloist and Alin Anca is the soloist of the Berlin Opera.
The evening's program will consist of famous arias by composers such as Verdi, Rossini, Puccini, Mozart, Donizetti and Lehar.
The project Culture Conquers the Capital included three events and cultural activities, scheduled for December this year:
The BN CONNECTIONS exhibition took place on December 11th, hosted by the National Library of Romania (first floor of Symposium and Euphoria). Entry to the exhibition is free, and it will remain open until the 20th of January, 2019 (Monday, Wednesday, Friday 8 a.m. - 6 p.m., Tuesday and Thursday 8 a.m. - 8 p.m.).
On 18th December 2018, at 6 p.m., at the National Museum of Romanian Literature (Grivita Venue no. 64-66) the following events will take place:
A traditional music concert performed by groups of carolers from places such as Sieut, Poiana, Ilvei, Sangerorz Bai and Tibles Valley.
A rural art exhibition consisting of zadii (traditional wool fabric worn by women in rural areas, similar to an apron) and pottery (exhibited at the National Museum of Romanian Literature).
On the 28th of December 2018, at 7 p.m., the Romanian Athenaeum will be hosting an extraordinary concert performed by the New Transylvanian Orchestra under the baton of David Crescenzi (Italy) and the soloists Adela Zaharia (soprano), Stefan Pop (tenor), Zoltan Nagy (baritone), Alin Anca (bass). The program consists of arias from famous operas.

Translated by Alexandra Simona Ivan,
MTTLC, 1st year, University of Bucharest