> [Archived] Events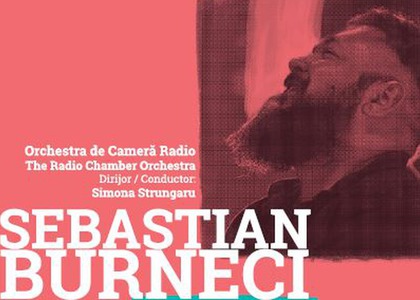 CASA RADIO will be releasing two new albums at RadiRo!
Monday, 4 February 2019 , ora 10.51

This year marks a double anniversary - The Romanian Centenary and the 90th anniversary of Radio Romania. The Casa Radio label is honouring this occasion with a series of events, among which are the releases of two new jazz albums. The albums will be released on the occasion of the two concerts "Aura Urziceanu and the Radio Big Band conducted by Ionel Tudor" performed at the 4th edition of the "RadiRo, the International Radio Orchestra Festival", on Wednesday, 21st of November and Saturday the 24th at 7 p.m. at the Auditorium Hall of the National Museum of Art of Romania.
The Radio Big Band's newest album - "Alin Constantiu - Remember '26 Dixieland Band. When the Saints Go Marchin In" - is a tribute to the great jazzman Alin Constantiu, who inspired most of the Radio Big Band members over the years with his artistry and work ethic.
The album is to be released at the end of the first concert, on 21st of November 2018, at 7 p.m. at the National Art Museum's Auditorium Hall. Florian Lungu, the famous radio personality and jazz enthusiast, will also take part in this event. He is also the brains behind the production of this album.
The second jazz album, "Unspoken - Live at the Radio Hall", was recorded by the Big Band's very own Sebastian Burneci, a trumpeter and a highly appreciated instrumentalist, but also a very creative composer. With this CD, the artist is bringing forward a music style that combines the sound of jazz with the symphonic sonority of the classical genre, but also with folklore and rock music. Simona Strungaru, who also conducted the featured soloists and the Radio Chamber Orchestra's artists during the concert that took place at the beginning of this year at Sala Radio, did the orchestral arrangements for this album.
The album release will take place before the concert on 24th of November at 7 p.m. at the Auditorium Hall. Present at the release will be Sebastian Burneci and Cristian Marica, a radio personality and a jazz critic. There will be an autograph session at the end of the concert.
The albums are available at retail price at the Casa Radio bookshops on 31 Temisana St., online at www.edituracasaradio.ro, or at distribution partners such as the Humanitas and Carturesti bookshops.

Translated by Alexandra Simona Ivan,
MTTLC, 1st year, University of Bucharest