> [Archived] Events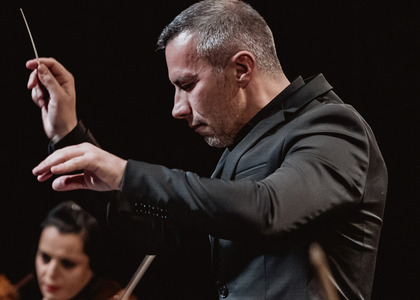 'Music Seen Through the Eyes of a Conductor': 'Why Do We Go to the Opera?' and 'Nine Musical Stories'
Monday, 11 February 2019 , ora 14.02

The Calea Victoriei Foundation invites you on Friday, the 8th of February, 2019, at 7 p.m, to the National Military Circle, in Sala de Spectacole, to the launch of the second edition of two original books: 'Why Do We Go to the Opera?' and 'Nine Musical Stories' by the talented conductor Tiberiu Soare.

Present at the event will be Sandra Ecobescu, president of the Calea Victoriei Foundation and the author, conductor Tiberiu Soare, available for questions and autographs.

The highlight of the event will be a recital performed by the gifted soprano Cristina Fieraru, student at the National University of Music Bucharest, who will perform some well-known arias by Mozart, Donizetti and Puccini.

What makes Soare's two volumes unique in our cultural environment is their colloquial tone, novel information of the music world, and their special artwork, illustrations by Maria Surducan.

Through the author's original ideas and storytelling, we are introduced us to the world of brilliant musicians, as we get familiar with the period in which they lived and created.

The books appeal to a wide audience, from teenagers, curious to understand the phenomenon of classical music, opera or ballet, to fervent music lovers who want to better enjoy their favourite composers through exploration of a learned and experienced conductor's perspective.

There are people known for their oratory abilities, but Tiberiu Soare is a personality whom we see more as a conductor, and less as a public speaker. The re-launching of the two volumes is a must-see chance for those who want to listen to him talk about music, his greatest love - the opera, and his favourite composers.

Free entry. Reservations must be made on contact@victoriei.ro, due to the limited availability of seats.

Photo: Miluță Flueraș

Translated by Nițu Diana-Alexandra,
MTTLC 2, University of Bucharest