> [Archived] Events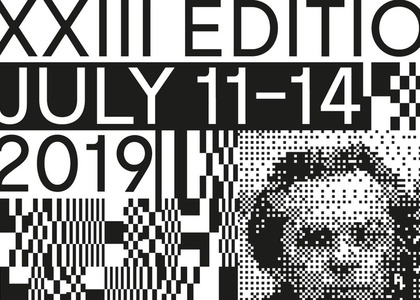 GĂRÂNA JAZZ FESTIVAL 2019 will take place on 11th-14th July
Thursday, 7 March 2019 , ora 14.04

GĂRÂNA JAZZ FESTIVAL announced its 23rd edition, taking place on 11th-14th July in the Caraș-Severin county. The ever-growing community of open-air jazz lovers are getting ready for four days filled with music, freedom and discovery. The inimitable Norwegian saxophonist Jan Garbarek is the headliner of the 2019 line-up. As is the case every year, established artists and grand musical experiments will perform among the mountains of Banat. Tickets and passes for the festival are available starting today on www.bilete.ro.
One of the most distinguished jazz musicians in the world, Jan Garbarek has dedicated the last 50 years of his musical career to transforming everything that is difficult into simple language, clear and clean. A Grammy nominee, winner of the Norwegian Arts Council Award and the Willy-Brandt-Award, Garbarek has a unique style, inspired by the improvisations of the 60s and 70s, Norwegian folklore and some of the most exotic cultural influences. His music is harmonious, moving from serenity to ecstasy, simple and complex at the same time, playful and intense. Garbarek is one of the most popular musicians under ECM Records. Over the years, he collaborated with Keith Jarrett, Hilliard Ensemble, Ralph Towner, Bill Frisell, Zakir Hussain, David Torn and Terje Rypdal.
Jan Garbarek returns to the Gărâna stage after 12 years, together with German pianist and composer Rainer Brüninghaus, Brazilian bassist Yuri Daniel and Indian percussionist Trilok Gurtu - the artist who mixes amazing music in Mumbai, his native city, using jazz fusion and world music. The group promises a profound auditory-sensory journey. The Jan Garbarek Group feat. Trilok Gurtu concert will take place on Thursday, the 11th of July, opening the 23rd edition of the Gărâna Jazz Festival.
The concerts of the 2019 Gărâna Jazz Festival will be held on three different stages: Poiana Lupului, Biserica Catolică in the Văliug village and Hanul La Răscruce, where the first edition of the festival took place 23 years ago. More information about accommodation, transport and the Gărâna experience is available on www.garana-jazz.ro.
The international Gărâna Jazz Festival is organized by Fundația Culturală Jazz Banat, member of the European Jazz Network. Over the last 20 years, over 70.000 people and numerous world renowned artists shared the open-air avant-garde jazz music experience in the small village at the heart of the Banat region. Among the artists who played at Gărâna: Eberhard Weber, Stanley Clarke, Mike Stern, Tomasz Stańko, Charles Lloyd, Jean-Luc Ponty, Stanley Jordan, John Abercrombie, Miroslav Vitouč, Zakir Hussain, Youn Sun Nah, Bugge Wesseltoft, Lars Danielsson, Avishai Cohen, Nils Petter Molvær, Jack DeJohnette, Kimmo Pohjone and many others. Details on www.garana-jazz.ro.

Translated by Alina-Nicoleta Duminică,
MTTLC 1, Universitatea din București