> [Archived] Events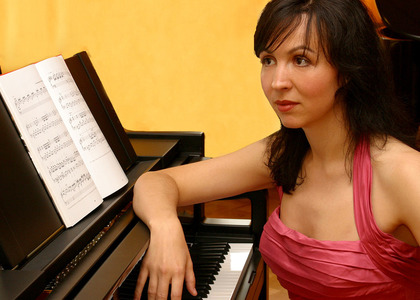 Composed by Enescu at the age of 16 in Paris: the Concerto for Piano and Orchestra, performed for the first time at the Radio Hall!
Tuesday, 21 May 2019 , ora 11.13

For the first time on the stage of the Radio Hall, on Friday, 10th of May (19.00), Enescu's Concerto for Piano and Orchestra will be performed, a work in one movement composed in Paris, in 1897, when he was only 16 years old! Performing the solo part of the concerto is pianist LUIZA BORAC, who has built a beautiful international career for herself and who is a big promoter of Enescu's works abroad. In 2007, her album Complete Piano Works by George Enescu won the BBC Music Award for the best instrumental music recording of the year, out of a selection of 1500 records!
The artist will also perform - along with the National Radio Orchestra, the famous Concerto for Piano and Orchestra in A Minor by Edvard Grieg. The Norwegian composer created his only piano concerto when he was only 24 years old. The piece, inspired by Norwegian folklore (among other things) would become one of the most appreciated works of its kind ever.In the list of over 30 international awards won by Luiza Borac one could find the 1st prize and the audience's award at the Edvard Grieg International Piano Competition in Oslo and the 1st prize at the Mendelssohn Piano Competition in Berlin.
The second half of the evening's program at the Radio Hall, will consist of Symphony No. 7 by the Czech composer Antonin Dvoűák. The work was first performed in 1885, in a famous concert hall in London, conducted by Dvoűák himself. Few people know that in addition to his love for music, the Czech composer is an enthusiast of … trains! Symphony No. 7 was inspired by one of his - daily! - walks to the Prague railway station, capturing the composer's feelings towards his homeland, in a time of political conflicts and changes.

Translated by Mădălina Grosoiu,
1st year, MTTLC, University of Buchartest