> [Archived] Events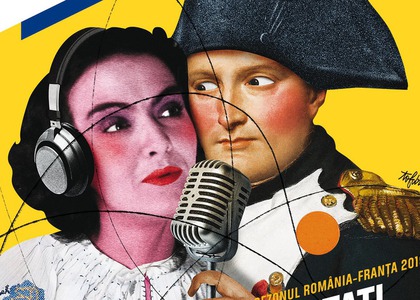 France Jazz Meeting at Gărâna Jaz Festival 23
Monday, 27 May 2019 , ora 9.20

Only two months left until GĂRÂNA, the jazz holiday in the mountains, the most anticipated musical exploration of the year. The program of the 23rd edition of Gărâna Jazz Festival hosts France Jazz Meeting, a unique event of the Romania-France 2019 season. Saturday, on July 13th, the public in Poiana Lupului will discover French jazz, in three original ensembles: Renaud Garcia-Fons & Dorantes, Jacky Terrasson Trio and Gregory Private Trio.
The meeting between the French bass player Renaud Garcia-Fons and piano player Dorantes, from Andalusia, Spain, will be unique, brought to life by their shared passion for flamenco. This remarkable duo will put on a show with a warm, Mediterranean atmosphere: an original take on Flamenco music, refined through jazz and enriched with spectacular improvisations. It shall be a statement for flamenco of the 21st century.
The pianist Jacky Terrasson is not known as "un pianiste du bonheur" for no reason. Terrason knows how to convey, better than anyone else, joy and thirst for life. Always seeking to invent, to explore, he manages to leave the audience in awe, with dedication, passion and subtlety. Joining him On the Gărâna stage are two partners, just as outstanding as him: the New York drummer Ali Jackson and the French bass player Sylvain Romano.
Born in Martinique, the pianist and composer Grégory Privat defined his musical DNA as connected with numerous Caribbean cultures, in order to enhance jazz music with colour, warmth and passion - just what's needed for a warm summer night in Semenic. In 2015, Grégory Privat received the title of "Jazz Revelation of the Year" at the "Victoires de Jazz" gala, France's most prominent jazz event. Saturday, at Gărâna 23, with Chris Jennings on the bass and Tilo Bertholo on the drums, Grégory Privat will attempt to create "music that can make the world a magical place."
Every evening at the 23rd edition of the Gărâna Jazz Festival, jazz lovers will encounter musical experiences from across the world, such as: Jan Garbarek Group feat. Trilok Gurtu, Mathisen - Robin - Borlai, Trygve Seim Quartet, John Surman Trio, Giovanni Guidi Quintet, Moshulu and many others. The schedule of the festival will soon be filled with new names.
Tickets for Gărâna Jazz Festival 2019 are available on bilete.ro and www.garana-jazz.ro.
This year's edition of Garana Festival takes place as part of the Romania-France 2019 season, a broad program aiming to reinvent the Franco-Romanian connection, in the context of the celebration of the two states, along with Europe's 100 years since the ending of World War I, and Romania also celebrates 100 years since the Great Union.
The Romania-France season - program organized by the Romanian Government with the support of the External Affairs Minister, The Romanian Cultural Institute, The French Institute and The French Embassy - marks, for a period of eight months (between the 27th of November 2018 and the 14th of July 2019), unprecedented partnership and dialogue between artists from countless domains of the two countries. www.sezonulromaniafranta.ro

Translated by Mălișcă Andrei Virgil,
2nd year, MTTLC, University of Bucharest