> [Archived] Events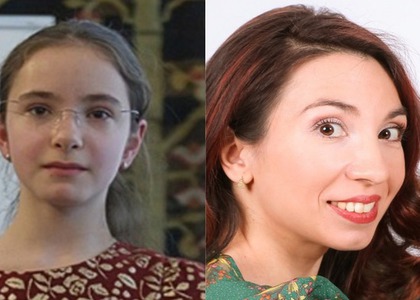 Unique Piano Events at the Mogoșoaia Palace
Monday, 27 May 2019 , ora 9.29

The 8th edition of Mogoșoaia ClasicFest, presented by the Bucharest City Hall, in collaboration with the Cultural Centre "Palatele Brâncovenești de la Porțile Bucureștiului" and the Cultural Association "Pro Valores, concludes on Sunday, the 26th of May 2019.
At Sala Soarțelor in Mogoșoaia Palace, starting with 17:00, there will be two exquisitely beautiful recitals.
At 17:00, you will witness Eva Garet, the wonder kid of Romanian piano who, after numerous outstanding achievements on big stages and at renowned competitions, is now holding her first national tour - "Musical Citadels", the 8th edition. After leaving the audience in awe at the Bishop Palace of Galați at her recital on the 26th of May at the Brancovian Palace in Mogoșoaia, she will continue her tour: The Municipal Library "Radu Rosetti" in Onești (Thursday, the 30th of May, 18:00), The Athenaeum in Tecuci (Friday, the 31st of May, 17:00), Peleș Castle in Sinaia (Saturday, the 1st of June, 15:00) and The College of Arts "Ciprian Porumbescu" in Suceava (Sunday, the 2nd of June, 11:00), all in the Gala of the "Golden Lyre" Competition. At the tender age of 13, Eva Garet offers a full-fledged piano marathon, presenting an incredibly difficult yet also mesmerizing repertoire, consisting of works by Bach, Haydn, Liszt, Dohnanyi, Scriabin and Enescu.
Afterwards, at 18:00, to the rhythm of "Child's Play", Maria Indricău and Anamaria Biaciu-Popa, AKA "Les Enharmoniques Piano Duo", will give an exciting performance, comprised of piano pieces for 4 hands, from some of the greatest French composers: Saint-Saëns, Ravel and Bizet.
Entrance to the two concerts can only be gained by booking tickets to the museum online (6 lei), at: asociatiaprovalores@gmail.com.
All the proceeds from the concerts in the Mogoșoaia ClasicFest are donated to the "Future of Art" campaign, the main goal of which is supporting young, talented musician prodigies.

Translated by Mălișcă Andrei Virgil,
2nd year, MTTLC, University of Bucharest