> [Archived] Events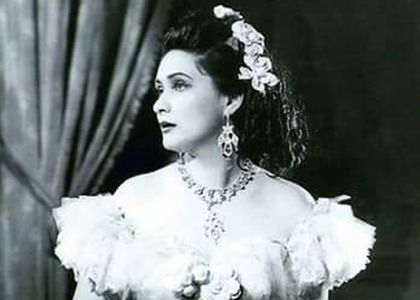 Opening Gala of the Royal Opera Festival "Virginia Zeani"
Monday, 3 June 2019 , ora 13.20

The Royal Opera Festival "Virginia Zeani" announced at its opening gala, the gala concert that will bring two of the world's most appreciated musicians back together on stage: Romanian violinist Leonard Furda, currently a member of the Chamber Orchestra from Vienna, and the British-Romanian artist Nelly Miricioiu - one of the most acclaimed sopranos of international opera. With numerous ovations received for excellence in prestigious venues all over the globe, the two musicians will meet during the gala concert on Friday the 31st of May, at the Cultural Palace in Târgu Mureș, opening the third edition of the Royal Opera Festival "Virginia Zeani". Conducted by the renowned Hungarian maestro of Romanian origins Ștefan Ruha, violinist Leonard Furda kept a dedicated predilection for Antonio Vivaldi's suite of Seasons (instilled by his mentor), pieces chosen by the artist himself for the concert in Târgu Mureș. Appreciated by concert-goers all around the world, but also by the most elite critics, Nelly Miricioiu, a "rare vocal phenomenon of this century" - was dazzling at the Covent Garden Royal Opera House, the New York Metropolitan Opera and the Scala in Milano, and critically acclaimed alongside the great operatic voices of the world, from José Carreras, José Cura and Neil Schicoff, to Plácido Domingo, Roberto Alagna and Alfredo Kraus.
Organised by the "Together on Top" Association, in partnership with the City Hall of Târgu Mureș, the Institute of Prefecture - the Mureș County and the Mureș County Council, the Royal Opera Festival "Virginia Zeani" earned its coveted place among the three most important competitions of the lyrical scene in Romania and it's a homage to Virginia Zeani, one of the greatest sopranos in the world, who was born in Transylvania.
Invitations to the concert in Târgu Mureș are available online, on the festival's official site,https://virginiazeanifestival.com/. The proceeds will go towards the upkeep of the museum in the house where the soprano Virginia Zeani was born, in the Solovăstru commune, the Mureș County.
OPENING GALA
Frida, the 31st of May, 19:30
The Cultural Palace of Târgu Mureș
Artists:
The Soprano ¿Nelly Miricioiu (U.K.)
The Violonist Leonard Furda (Wien)
Accompanying Maestro: Peter Kolcsar |The Royal Opera Festival Orchestra "Virginia Zeani"

Translated by Mălișcă Andrei, 2nd year, MTTLC, University of Bucharest