> [Archived] Events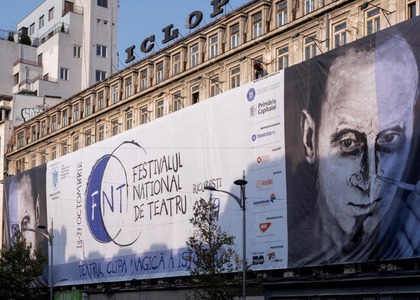 Official Opening of the National Theatre Festival – 2019
Tuesday, 15 October 2019 , ora 10.01

For the fifth consecutive year, the National Theatre Festival is being held under the patronage of His Highness President of Romania. The event is funded by Ministry of Culture and National Identity, and the Bucharest City Hall.
This year's edition of the National Theatre Festival is dedicated to the 30th anniversary of the 1989 December Revolution, which has put Romania on the democratic map of the world.
"Theatre - the magical moment of History" is this year's motto of the National Theatre Festival . Because of its constant quality to distance itself lucidly from the moral coarsening of society, theatre resembles a compass showing true North in the middle of the social decay. The Theatre has recorded, through its plays, periods of failure, but also those of prolific searchings. It has also had the extraordinary power to stop the moment for people who had not yet lost morality. The theatre has condemned kitsch, revived hope, and encouraged meritocracy, even in the short time after Revolution.
The theatre has the power to always start from scratch, to be a witness, to monitor eras, but also, has the power to intervene right in time, when everything seems to collapse", says Marina Constantinescu, the director of the National Theatre Festival.
A real cultural effervescence will be running through the Capital during the ten days of the Festival. Four foreign high-class theatre and dance performances will be added to the existing 41 national creations of the 2018-2019 Season. They will be performed on the stages of the most important theatre partners from Bucharest. Also, unique and diverse events concentrated in the NTF's HUB (at ARCUB Gabroveni) - conferences, debates, exhibitions, film projections, workshops - will enrich the Festival.
The official opening of the NTF will take place on Friday, the 18th of October, from 9:30PM, in the central foyer of the "I.L. Caragiale" National Theatre of Bucharest.
On this solemn occasion, an exhibition will be open to the large public throughout the Festival - "Doina Levintza - theatrical experiment", held in the "Marmură" and "Tapiserii" foyers of the National Theatre of Bucharest. Selected creations redesigned by the peerless Doina Levintza, come up with a new formula of the theatrical costume, in an individual artistic manifesto: an approach meant to reconsider its significance. So, the costume acquires elevation, becoming the symbol of perenniality of the most ephemeral arts - the Theatre.

Translated by Cotar Alexandr, Universitatea din București,
Facultatea de Limbi șiLiteraturiStrăine, MTTLC I