> [Archived] Events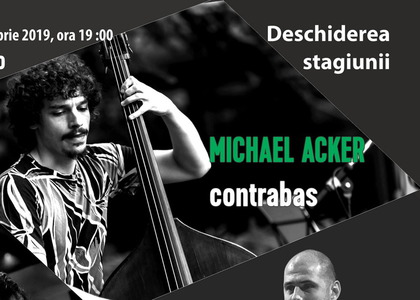 Joy of Life: the first concert of the Jazz season at Sala Radio (Radio Hall)!
Monday, 21 October 2019 , ora 9.13

In the autumn, quality jazz returns to SALA RADIO (Radio Hall) through the monthly concerts presented by BIG BAND Radio, one of the orchestras in Romania with the longest tradition, dedicated to the entertainment music, from jazz, to pop or to blues! After being acclaimed at the end of August, on the stage of the International Festival "Golden Stag", the Big Band Radio Romania reopens its new jazz season with a suggestive concert entitled "Joy of Life".
Thursday, October 24th (19.00), the Radio Romania band, conducted by the composer IONEL TUDOR, proposes to the Bucharest audience an extraordinary concert together with the trio that brings together 3 great musicians dedicated to jazz: PETRICĂ ANDREI - piano, VLAD POPESCU - drums and MICHAEL ACKER - double bass.
Among the pieces you'll listen to, there are creations composed by the pianist Petrică Andrei - such as Acuerdos Gitanos and October Day - alongside jazz pieces such as There Is No Greater Love - Isham Jones, If I Should Lose You - Ralph Rainger and Eye of the Hurricane - Herbie Hancock.
The event will be presented by ȘTEFAN NAFTANAILĂ, producer of Radio Romania Cultural.

Translated by Coman Azaria, Universitatea București,
Facultatea de Limbi și Literaturi Străine, MTTLC, an 1