> [Archived] Events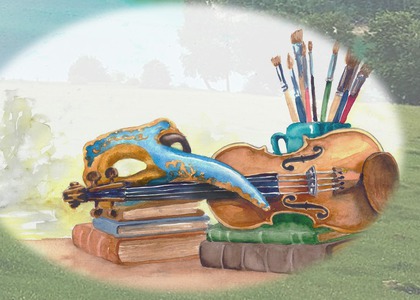 "The Prologue of the Festival" Season, 2019-2020 – the 1st recital – season opening.
Monday, 21 October 2019 , ora 9.18

Guests:
- Camelia Pavlenco - Soprano
- Carmen Spack - Violin
- Paula Duca - Soprano
- Mihnea Drăgoi - Piano
Accompanying them on the piano - Diana Spânu-Dănilă.
Saturday, on the 19th of October, 2019, at 4PM, in the Catholic Parish of St. Antony of Padua from Câmpina, the Arts Festival invites you at an emotional concert on the season opening of "The Prologue of the Festival", when we will remember the baritone Florin Dumitru Petre. Having passed away four years ago, the young artist left us a legacy of an artistic and vibrant exuberance, on whose behalf we are going to meet on this sweet Autumn afternoon.
In the same manner of a dialogue between generations, the concert will feature children, young men, and their mentors, among whom we mention: teacher and violinist Carmen Spack, teacher and soprano Paula Duca, Mihnea Drăgoi, in the double stance of a teacher and pianist, as well as Camelia Pavlenco, a personality whose artistic virtues place her among the elite of the contemporary mentors.
Therefore, we are waiting for you in the pictorial Autumn of Câmpina, in order to memorialize an artist - Florin Dumitru Petre.
The entry is free.

Translated by Cotar Alexandr, Universitatea din București,
Facultatea de Limbi și Literaturi Străine, MTTLC I