> [Archived] Events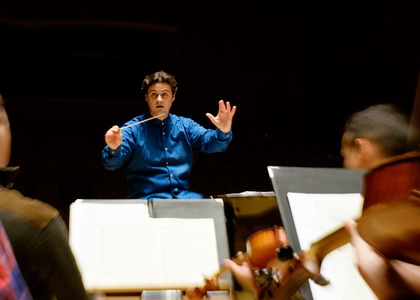 The anniversary of Radio Romania, marked with pomposity at Radio Hall!
Wednesday, 30 October 2019 , ora 10.50

On November 1st, Radio Romania will celebrate 91 years since it has entered the houses of its listeners in the country and abroad. The anniversary of the broadcast (in 1928) of the public radio service's first transmission is marked, as every year, also by a concert-event presented by the National Radio Orchestra, founded by conductor Mihail Jora the same year as the institution's opening.
On Friday, November 1st at 7 p.m., following the lead of conductor Cristian Orosanu, you will listen to one of the most famous piano concerts ever created: Concert No. 2 for piano and orchestra - by RAHMANINOV, in the solo interpretation of the pianist HORIA MIHAIL.
After a couple of years of depression, also caused by the apparent failure of his first symphony (a very appreciated work nowadays), Rahmaninov created the "jewellery", which is Concert No. 2 for piano and orchestra, which immediately enjoyed great success. Passages from his work have been included in numerous motion pictures and remakes were use in Frank Sinatra's songs or in the famous "All by Myself", by Eric Carmen.
The night's schedule also includes the work of the Romanian composer, FILIP LAZĂR: The Floor and Symphony No. 3 -also called Symphony with a pipe organ, by CAMILLE SAINT-SAËNS. Saint-Saëns considered this particular work one of his most valuable works and it was dedicated to the memory of another great creator, Franz Liszt. The absolute premiere took place in London, in 1886, under the conducting baton of the composer's himself.

Translated by Ioana Ghiță, Universitatea din București,
Facultatea de Limbi și Literaturi Străine, MTTLC Anul 2