> [Archived] Events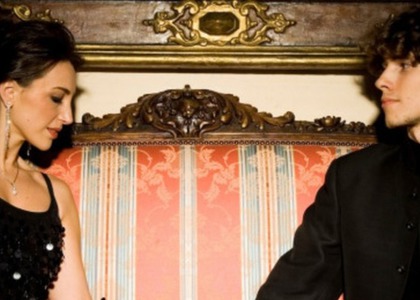 Alexander Scherbakov and Mădălina Slav - Romance of sound
Monday, 11 November 2019 , ora 10.13

Alexander Scherbakov returns to the Romanian stage after more than 10 years of absence with a program of romantic miniatures that are new and less known for violin and piano, some of them being sung for the first time in Romania. His wife, pianist and composer Mădălina Slav, will be with him on stage, on this mini-tour and she herself reveals that she has prepared a surprise at the first audition for the Romanian audience, a miniature she dedicated to her husband. Among the works of composers Tchaikovsky, Rahmaninov, Kreisler, Sarasate, Schumann and Debussy, the program will also include works by lesser known composers such as Willy Burmester, Theodor Fröhlich, Roberto Drigo, Lili Boulanger, Manuel Ponce, Maria-Theresia von Paradies and William Kroll, a selection of soul, carefully chosen for the audience who will want to follow them in their concerts: at the Athenaeum in Tecuci - November 9, 7 pm, at the Mirror Hall in Sibiu - November 15, 6 pm and at the final concert on November 23 at the Great Concert Hall of the Romanian Athenaeum, 7pm.
Named by Michael Hill "Music aristocracy on stage", the Scherbakov-Slav tandem is one of the most brilliant appearances in recent years in the field of cult music, with strong Romanian affiliates. The strong connection of the two performers in the daily life is felt during the concert, exuding through their constant interaction and electrifying stage presence, giving the audience the experience of a personal involvement through spectacular appearances, but also with an infinite artistic sensibility.
Both instrumentalists have achieved a virtuosity and a capacity for comprehension of the completely remarkable musical text, proven in their numerous tours around the globe. The last concert at the Romanian Athenaeum, the New Year's Eve in 2006, held in the company of the George Enescu Philharmonic Orchestra conducted by maestro Sabin Pautza, fully convinced, both the public and the specialized critics, that the Scherbakov-Slav duo deserves to represent Romanian musical values.

Translated by Oprea Ana Maria Adriana, Universitatea București,
Facultatea de Limbi și Literaturi Străine, MTTLC, anul I