> [Archived] Events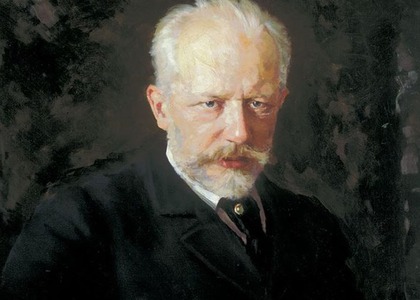 Classicis fantastic. A way of understandingmusicand dance (10)
Wednesday, 20 November 2019 , ora 10.20

By public demand, we will present two performances from the Classic is fantastic series on Saturday, November 23. A way of understanding music and ballet: at 10 am and 12.30 am.
Reservations and tickets for the 11 am performance are valid for the one at 12.30 am. The tickets for the 10 am performance are available at the ticket office inside the Romania Athenaeum, starting today.
Piotr Ilici Ceaikovski
The sleeping beauty (fragments)
Two performances in the same day !!!!!
Romanian Athenaeum, Saturday, November 23, 10 am and 12.30 am
Classic is fantastic. A way of understanding music
The sleeping beauty
From Piotr Ilici Ceaikovski
Princess Aurora - Carmen Pândaru
Prince Désiré - David Duțu
The Lilac Fairy - CatincaZamfirescu
"Carabosse", TheWicked Fairy - Corina Lupescu
The Candide Fairy - Ruxandra Necula
The Fleure de Farine Fairy - Gabriela Durleci
The Scattered Breadcrumbs Fairy - Roxana Moroșanu/ Marina Stanciu
The Canary Fairy - Maria Rogojan
The Violente Fairy - Ariana Obreașcu
The King - Daniel Teodorescu
The Queen - Elena Gogulescu
The Master of Ceremonies - AndradaIstratie
The Carabosse Suite - Iulia Urseanu, Mădălina Ion, Clara Negrilă, CodruțaGreceanu, AndreeaPandele, Dara Rozner, Daria Cristea, Sofia Negreu,RalucaMăcăsoi
Dancers: The students from The FloriaCapsali Choreography High School, from the 10th , 11th and 12th classes
Director and choreographer MihaelaȚigănușVasilovici
Assistant director Cristina Mitu
Expositor Cristina Sârbu

Translated by Iuliana Popa, Universitatea București,
Facultatea de Limbi și Literaturi Străine, MTTLC, anul I