> [Archived] Events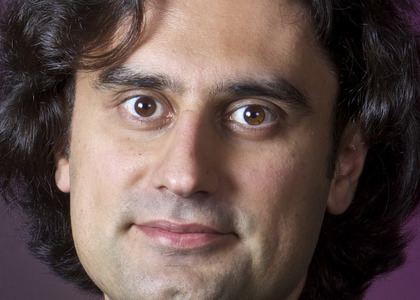 Mozart, Haydn, and Bartók at Sala Radio
Monday, 25 November 2019 , ora 11.59

Wednesday, on the 27th of November, at 7PM, the Radio Chamber Orchestra proposes, in its concert at Sala Radio, a journey through the Viennese Classicism, by means of two composers, whose names had marked the history of music: MOZARTand HAYDN, along with one of the most famous works by the acclaimed Hungarian composer BÉLA BARTÓK (Romanian Folk Dances Suite).
The rostrum will be taken by the Romanian conductor MIHNEA IGNAT, whose artistic activity has had a reputed success during the last years, especially on the Spanish stages. Today, he is the musical director of the Elche Symphonic Orchestra (Spain). He also held the same position at the University of Alicante Philharmonic Orchestra, and was the conductor of Spanish Radio and Television Orchestra in Madrid, Royal Seville Symphony Orchestra, Malaga Philharmonic, and was the associate conductor of the National Symphony Orchestra of the Dominican Republic.
Mihnea Ignat had been awarded at the most important conducting competitions in the world. In 2010, he received the Toscanini special award, granted by the Philharmonic Orchestra, during the competition dedicated to the great conductor Arturo Toscanini, in Parma, Italy. Also, he was the semi-finalist of the Donatella Flick Conducting Competition (London, 2008), and of the Georg Solti International Conducting Competition (Frankfurt, 2008). Mihnea Ignat is the guest conductor of the Bucharest National Opera House.
The event will be a good occasion to applaud to pianist HORIA MIHAIL, who will interpret MOZART's Piano Concerto No. 12. Beside Romanian stages, the musician held recitals and took part in concerts in Denmark, Germany, Spain, Argentina, Chile, USA, China, Malaysia, Japan, etc.
The evening at Sala Radio will end up with the Symphony No. 104 - London - the last symphony composed by HAYDN(in 1795), who has earned the epithet Father of the Symphony. This composition is a part of the twelve London symphonies, created by the great Austrian composer during the years spent in the British capital city.

Translated by Cotar Alexandr, Universitatea București,
Facultatea de Limbi și Literaturi Strãine, MTTLC, anul I