> [Archived] Events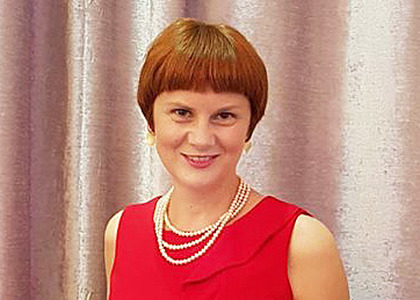 Radio Romania Muzical becomes an ICMA Jury member
Wednesday, 4 December 2019 , ora 9.22

The Jury of the International Classical Music Awards (ICMA) has admitted Radio Romania Muzical as Jury member. Radio Romania Muzical - part of the Romanian Radio Broadcasting Company - was established in 1997 and is the only Romanian radio station dedicated to classical music.
Being a partner of the most important Romanian musical events, Radio Romania is the European station, where the most live performances and concerts from the European Broadcasting Union's offer can be listened to. A true landmark of quality, Radio Romania Muzical safeguards moral value, through a scrupulous selection of Romanian and international music, in archive recordings, or the latest broadcastings. Radio Romania Muzical has also assumed the role of a mentor, through the projects like 'Listen to 5 Minutes of Classical Music', and 'The Heirs of Romania's Music', as well as through the concerts organized in unusual places.
Radio Romania Muzical is represented in the Jury by the station's manager Cristina Comandasu. She is a journalist with a broad experience (more than 17 years) in making radio shows having as topic the latest recordings. At Radio Romania Muzical she is hosting the weekly Music Box show, in which she presents the latest and most interesting titles released internationally. Cristina Comandașu is also the initiator of the Records of the Year project, available at www.romania-muzical.ro, which brings together all the records premiered and aired in a year at Radio Romania Muzical, and from which the most representative titles are chosen at the end of the year.
ICMA President Remy Franck says: « I am very happy to welcome Radio Romania Muzical and Cristina Comandasu. With her knowledge and competence Mrs. Comandasu will provide an important input for our activities, and help sustain our mission to foster musical excellence based on outstanding achievements. As a member of the European Broadcasting Union, Radio Romania Muzical is already the fifth Jury member to belong to this worldwide network.»
Cristina Comandasu says: "To represent Romania, and Radio Romania Muzical in the jury of the ICMA Awards is an honour and a privilege. But also, it is a huge responsibility, if we take in account the number of productions, released within a year. It's a good opportunity for the Romanian public, which, that way, has access to recordings, which could not be listened to otherwise. The most important recordings which are evaluated by the jury will be broadcasted on Radio Romania Muzical. This is also a confirmation that Romania, through its musicians and professionals, presents itself at a high level, which honours us all."
With Radio Romania Muzical the ICMA Jury has now 20 members from 16 countries.