> [Archived] Events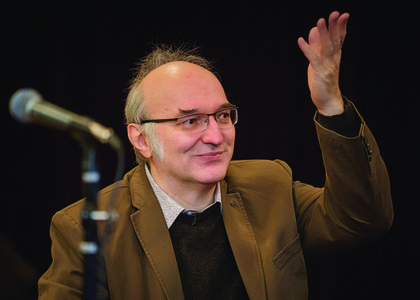 The magazines of the Union of Composers and Musicologists in Romania reward their authors with excellence awards
Monday, 9 December 2019 , ora 10.07

The Union of Composers and Musicologists of Romania organizes Thursday, the 5th of December 2019, at 12 o'clock, the Award Ceremony intitled The Awards of the the Magazines: Musical Actuality and The Music - edited by UCMR and funded with the support of the Ministry of Culture and National Identity,for musicology studies and articles of concert and show chronicle published in 2019. The event will take place in Bucharest, in the Cantacuzino Palace Hall, Calea Victoriei, 141.
Award winners:
From the magazine Musical Actuality:
George Balint - The prize for promoting Romanian creation
Costin Popa -Show Chronicle
Mădălin Alexandru Stănescu - Young Chronicle Award
From the magazine Music:
Cristina Șuteu
The award for the series of historiographic studies "Music Magazine on it'sAnniversary"
Vlad Văidean
The award for the study "The art of walking the frame. The silence as music of the world in the vision of John Cage"
At the event, the following persons will also attend: Adrian Iorgulescu - UCMR president, Irinel Anghel - editor-in-chief of the Music Magazine, Mihai Cosma - editor-in-chief of the Music Actuality Magazine, award-winning authors, musicologists, composers, music critics - members of the Union of Composers and Musicologists.

Translated by Gabriela Florea, Universitatea București,
Facultatea de Limbi și Literaturi Străine MTTLC, anul II