> [Archived] Events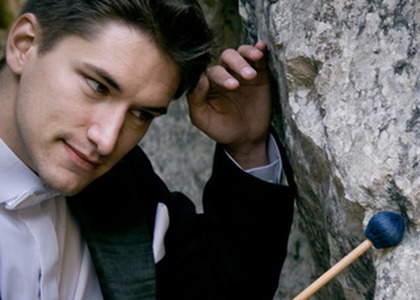 Alexandru Anastasiu – 15 years of artistic activity: an impressive event of the percussion instruments at RADIO HALL
Thursday, 30 January 2020 , ora 15.22

One of the most acclaimed Romanian percussionists, the initiator and co-organizer of the first International Vibraphone Festival in the world, ALEXANDRU ANASTASIU celebrates 15 years of artistic activity and he is marking this event through a national tour of 7 Romanian cities. Since 2013, the prestigious company Mike Balter from USA has been creating the type of batons signed by "Alexandru Anastasiu". The recital of the tour "Power Vibes - Alexandru Anastasiu and Icon Arts Ensemble", a truly impressive event of the percussion instruments, will take place at the Radio Hall on Thursday, February 6 (7 p.m.).
"Power Vibes" is an innovative project involving Alexandru Anastasiu, Sara Merișcă, Tudor Ciobanu, Patricia Niculae and Cosmin Dumitriu. The concept of the project belongs to Alexandru Anastasiu and it is based on the desire to form an elite percussion ensemble reuniting young musicians who possess exceptional musical qualities. This represents a chance offered to young talented artists in order to express themselves and provide an alternative for the Romanian music industry.
The repertory of the recital consists of vibraphone, marimba and percussion compositions (written by JS Chapi, Chick Corea, Vadim Neselovsky, E. Séjourné, A. Anastasiu), a harmony and rhythm feast.
Casa Radio Publishing will organize an autographs session in the central lobby of Radio Hall at the end of the recital. The artist will sign the autographs on the "Alexandru Anastasiu. The Seasons" CDs which was recently launched at Casa Radio Publishing. The album comprises compositions written by the soloist percussionist. The CD is available at the bookshop of Casa Radio Publishing on Temișana Street no. 31 or online at www.edituracasaradio.ro, at manufacturer`s cost. It can also be purchased from the distribution partners, including Humanitas and Cărturești bookshops.

Translated by Iuliana Popa, Universitatea București,
Facultatea de Limbi și Literaturi Străine, MTTLC, anul I