> [Archived] Events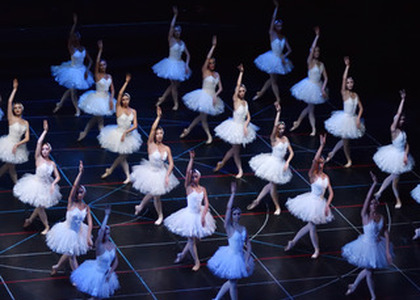 "Swan Lake", the most watched ballet of all time, on the stage of the Bucharest National Opera
Thursday, 30 January 2020 , ora 15.28

The Bucharest National Opera presents on Saturday, February 1st, 2020, starting at 18:30 the ballet show "Swan Lake" by Piotr Ilici Tchaikovsky. The directing and the choreography bear the signature of Gheorghe Iancu, the scenography was done by Luisa Spinatelli, and the lighting design by Camilla Piccioni. Maestro Iurie Florea will be at the conductor's rostrum.
The legend about princesses turned into swans by a wicked wizard, in which his spell can only be shattered by the love of a prince, remains,even nowadays,maybe the most beautiful ballet story left to posterity.
Choreographer Gheorghe Iancu, about the performance on the stage of the Bucharest National Opera: "I grew up and dreamed of "Swan Lake". I don't know what fascinated me ... maybe the artistry of choreographer Oleg Danovski, the dancers or all together.
I think tradition attracts the public very much because what I chose to maintain from the classic version is masterpiece, thus immortal. I thought it would be great to put the show in the time of Tchaikovsky. In my opinion,it is a very elegant era. I was very interested in the history of the last Russian tsar and I found it to be a very good connection, musically speaking. We can call it neoclassical ballet, but it also has modern areas. I have never wanted to put a stylistic stamp. For me, style must be subjected to the idea. The idea prevails. The style is rounding up on the go. Eroticism is something that belongs to me. It's hard to talk about yourself, but sensuality and eroticism have always been a part of my artistic expression, as a man and as a dancer, and have had a great impact on my life, in everything I have done, but especially in the theatre. "
Tickets can be found at http://tickets.operanb.ro/ and at the ticket office of the Bucharest National Opera (schedule Monday - Sunday between 10am - 1pm and 2pm - 7pm).

Translated by Ioana Ghiță, Universitatea București,
Facultatea de Limbi și Literaturi Străine, MTTLC, anul II