> [Archived] Events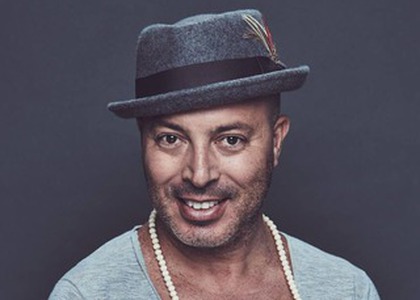 GĂRÂNA JAZZ FESTIVAL 2020 to be held between July 9th – 12th
Friday, 7 February 2020 , ora 9.57

Dhafer Youssef, Charles Lloyd, Lars Danielsson, Jakob Bro Trio, Dave Weckl / Tom Kennedy, Nils Petter Molvær, Liv Warfield, Robben Ford and Bill Evans will be present during the 24 Edition
Gărâna Jazz Festival returns with its 24th edition, between July 9th and 12th, in Poiana Lupului, in Gărâna. Like every year, the stage that is surrounded by the Semenic Mountains will host musical experiences and experiments from all over the world, in the shape of today's most valuable jazz projects.
Here are the first artists in the line-up for the 24th Edition of the Gărâna Jazz Festival: Dhafer Youssef Quartet - Sounds Of Mirrors, Charles Lloyd Quartet, Lars Danielsson - Liberetto III, Jakob Bro Trio, Trygve Seim Quartet, Dave Weckl / Tom Kennedy & Bob Franceschini & Stu Mindeman, Nils Petter Molvær Quartet, Liv Warfield Band, Yotam Silberstein Quartet, Yuval Ron Quartet and Robben Ford and Bill Evans: Blues, Miles & Beyond.
Tickets for each day of the festival and passes can be purchased on www.bilete.ro and from Inmedio & RELAY, Germanos stores, the Romanian Post Office Centres, Vodafone stores, Promenada Mall București. Information on the transport possibilities in that area, accommodation and a jazz holiday in Gărâna are available on www.garana-jazz.ro.
Dhafer Youssef will perform for the first time in the Gărâna Jazz Festival, on the first day of the festival, on July 9th. Oud master, gifted with an incredibly expressive voice and the creator of a unique, intriguing and complex universe, Dhafer Youssef belongs to the world elite of jazz musicians. Relentless searcher of ways of expressing himself, the Tunisian musician managed to incorporate oriental influences in his music and to harmonize it with the ones in jazz, world music and electronic music. He has collaborated with jazz personalities such as Nguyên Lê, Markus Stockhausen, Zakir Hussain, Dave Holland, Wolfgang Muthspiel, Paolo Fresu, Bugge Wesseltoft, Marilyn Mazur. Dhafer Youssef will bring on stage the sounds of his latest album, Sounds of Mirrors. His dream since youth, that of exploring Indian music, was materialized in the collaboration with the famous musician Zakir Hussain, whom he has dedicated many of the songs on his album. He will be accompanied at the Gărâna Jazz Festival by musicians from three corners of the world - his constant collaborator, Norwegian guitarist Eivind Aarset, Italian saxophonist Raffaele Casarano and Brazilian drummer Adriano Dos Santos.
The legendary saxophonist Charles Lloyd returns to the Gărâna Jazz Festival together with his quartet on Thursday, July 9th. Lloyd returns to the Guarani audience after singing in the festival in 2013 on its 75th anniversary. 7 years have passed since, he has recorded 5 albums and now he celebrates with us 70 years in the service of music. During four decades, through his compositions, he highlighted the post-bop period, brought into jazz the influences of world music and marked the psychedelic 60's with avant-garde improvisations. Lloyd was one of the first jazz musicians to sell a million copies of a recording ("Forest Flower" -the recording of the 1966 Monterey concert with Keith Jarrett, Jack DeJohnette and Cecil McBee) and then surprised everyone by retiring when he was a jazz superstar. He then recorded over 10 albums at ECM Records, received his doctorate degree in music, numerous international distinctions.What makes him an undeniable star of jazz is that his warm and passionate musicality always reaches the souls of those who listen to him.
Lars Danielsson completes Thursday's line-up, bringing in Poiana Lupului one of his most valuable and beloved projects - Liberetto III. For Lars Danielsson, perfect virtuoso on double bass and cello, the power of music is in the melody. It is the heart from which everything else springs, and his Liberetto ensemble remained true to this principle in the third album. The word "Liberetto", which Danielsson invented on behalf of the group, is also a description of his art: the compositions has its source in Western music, and the improvisations follow the imperative of freedom and stylistic restraint. The other members of Liberetto III are: Grégory Privat on piano, Krister Jonsson on guitar and Magnus Öström on drums and percussion.
On Friday, July 10th, the festival will host another three concerts with extraordinary musicians. The trio lead by Danish guitarist and composer Jakob Bro has been in the top of the most appreciated trios in contemporary jazz for several years. The trio's first album - Streams (2016, ECM), featuring the amazing Thomas Morgan and drummer Joey Baron, was followed by a live album - Bay of Rainbows (2018, ECM), which highlights the uniqueness of this trio - perfect communication between the three musicians, compositions of an exquisite beauty, all leading to an atmosphere that deeply reaches the listeners.
An internationally acclaimed project, Helsinki Songs, will be brought to the festival stage by an older friend of the audience in Gărâna - Norwegian saxophonist Trygve Seim. The dedication themes and tributes to the great musicians who inspired him (Ornette Coleman, Jimmy Webb) make the structure of the album a type of musical journal. Trygve Seim will perform with three internationally renowned musicians - Estonian pianist Kristjan Randalu, Norwegian bassist Mats Eilertsen and Finnish drummer Markku Ounaskari.
Renowned American drummer Dave Weckl presents his newest project at the Gărâna Jazz Festival in collaboration with his old, no less famous friend, bassist Tom Kennedy (also present in 2014, along with Mark Stern and Bill Evans, at Gărâna). For over 40 years, Dave Weckl has earned a reputation that is hard to match. Modern Drummer included him in The Hall of Fame, considering him one of the best drummers of all time. Its incredible dynamics and versatility have inspired musicians from all over the world. He has been a member of the Chick Corea Elektrik & Acoustic Band for 7 years, has recorded numerous albums with his own band - David Weckl Band, with Mike Stern, The Brecker Brothers and Michel Camilo. The two musicians will be joined by saxophonist Bob Franceschini (collaborated with Victor Wooten and Mike Stern, George Benson, Eddie Palmieri, Randy Brecker, Chaka Khan, Michel Camilo, Willie Colon, Richard Bona) and Stu Mindeman (collaborated with Kurt Elling, Branford Marsalis, Antonio Sanchez).
On Saturday, July 11th, the American singer Liv Warfield will bring to Poiana Lupului a tornado of energy through the force of his voice and musical personality. "Alternative rhythm & blues soul with a little bit of rock 'n roll" as she labeled her music. Music critics consider her a star who already writes his legend. Liv Warfield confesses about his music: "I just want the vibrations to hit the heart. I want the lyrics to count and the music to move." Celebrated for collaborations with Prince (who was also a mentor), with Nancy Wilson of Heart and The Roots, Liv Warfield has cultivated her own voice, and her shows have become famous not only in US jazz festivals, but also in European ones.
On the third day of the festival, Norwegian trumpet player Nils Petter Molvær will be on the stage at the Gărâna Jazz Festival. In the 1990s, through the Khmer album, Nils Petter Molvær took jazz to a completely new direction, creating deep intensity landscapes in each of his concerts, using the musical resources of many genres with incredible ease. Often, when we listen to it, we forget that the instrument it is playing is a trumpet. With the release of the album Buoyancy, in 2016, the quartet led by Molvær guides the audience through various rooms of the imagination of the four artists, capturing constant attention. Famous themes are transformed, recreated, induce emotions and moods, new music being built on the spot.
On Sunday, July 12th, on the last day of the festival, the audience will be able to enjoy three musical projects, attractive and stylistically different.
Yotam Silberstein Quartet will go on the festival stage in the formula: Yotam Silberstein - guitar and vocals, Vitor Gonçalves - piano and accordion, Noam Weisenberg - bass and Daniel Dor - drums. New York-based Israeli guitarist Yotam Silberstein is one of the most promising young musicians on the American jazz scene. He has collaborated with James Moody, The Heath Brothers, Roy Hargrove, George Coleman, David Sanborn, Marcus Miller, Paquito D'rivera, Christian McBride and John Patitucci. Few artists are able to combine post-bop and Latin jazz as Yotam Silberstein does. He possesses the technique, rhythm and lyricism indispensable to succeed in the fusion genre, and Future Memories, his sixth album as a leader, is a seamless multi-cultural foray.
Yuval Ron Quartet will carry us into an expansive musical universe, in which the resources of progressive music, jazz, rock and electronic devices used by musicians will constitute the "tapestry" of an imaginary, interstellar journey. "Somewhere in This Universe, Somebody Hits a Drum" is the latest album by young guitarist Yuval Ron. Spectacular portraits of virtuosity, colourful compositions, atmospheric soundscapes and various sound effects will entice listeners into a total, electrifying experience.
On the year we celebrate 50 years since the appearance of one of Miles Davis' masterpieces - Bitches Brew, a concert dedicated to his genius could not be absent from the festival . Blues, Miles & Beyond is a musical project that bears the signature of two legendary American jazz personalities - guitarist Robben Ford and saxophonist Bill Evans. In their Blues project, Miles & Beyond have combined their creative forces, and the meeting cannot be more extraordinary. They both played together with Miles Davis at different times. Robben Ford has been nominated 5 times for the Grammy Awards, starring Joni Mitchell, Jimmy Witherspoon, George Harrison, Phil Lesh, Bonnie Raitt, Michael McDonald, Bob Dylan, John Mayall, Greg Allman, Larry Carlton, Mavis Staples, Brad Paisley and many others. On the other hand, Bill Evans's name is the answer to the question: "Who do Miles Davis, John McLaughlin, Herbie Hancock and many titans of rock music have in common?" Evans debut on the international music scene happened in the 1980s, with Miles Davis (at age 21, recorded 6 records with Davis), has touried and recorded with John McLaughlin, Herbie Hancock, Mick Jagger and has 26 albums as a leader, 2 of which (Soul Insider and Soulgrass) received Grammy nominations.
The Gărâna International Jazz Festival is organized by the Jazz Banat Cultural Foundation, a member of the European Jazz Network. Over the past 23 years, over 80,000 spectators and numerous internationally renowned artists have shared the experience of avant-garde jazz music under the open sky in the small village in the heart of Banat. Amongst the performers in Gărâna over the years: Eberhard Weber, Jan Garbarek, Stanley Clarke, Mike Stern, Tomasz Stańko, Jean-Luc Ponty, Stanley Jordan, John Abercrombie, Miroslav Vitouč, Zakir Hussain, Youn Sun Nah, Bugge Wesseltoft, Avishai Cohen, Jack DeJohnette, Hiromi, Terje Rypdal and many others. Detalii pe www.garana-jazz.ro.

Translated by Irina Ștefan, Universitatea București,
Facultatea de Limbi și Literaturi Străine, MTTLC, anul II