> [Archived] Events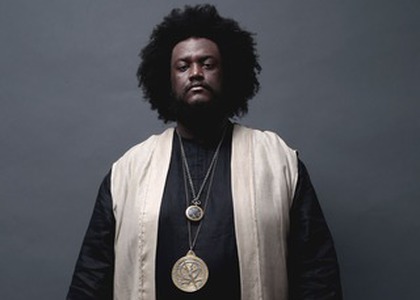 Kamasi Washington, Anna Calvi and Cécile McLorin Salvant - for the first time in Romania, at 'Jazz in the Park' 2020
Thursday, 13 February 2020 , ora 13.10

After 2019 brought him international recognition through the Best Small Festival award given by the European Festival Awards, the Jazz in the Park festival comes in front of the public with a mature and eclectic lineupthis summer, which hasone of the most representative contemporary jazz musicians as the star of the show. This is saxophonist Kamasi Washington (US), considered the most important ambassador of theXXIstcentury jazz and the jazz voice of the Black Lives Matter movement.
Alongside him, soloist and guitarist Anna Calvi (UK), who composed the soundtrack of season 5 of the ''Peaky Blinders'' series, and vocalistCécile McLorin Salvant (US), winner of three Grammy Awards, will play for the first time in Romania on the main stage of Jazz in the Park. Jazz in the Park 2020 will also bringOmar Sosa & JazzyBIT to the public, present with a project designed specifically for this eighth edition of the festival.
During the four days of Jazz in the Park (June 25th-28th), Tatran (IL), Bariș Demirel (TR), Arcuș Trio (RO), Bogdan Vaida (RO), Teodor Pop - Solo Piano (RO), The Mono Jacks - Acoustic (RO) and Implant for Refusal - Acoustic (RO) will also perform, these being just a part of the musicians who will be present at the festival that takes place in the Cluj-NapocaCentral Park.

Translated by Ioana Drangoi, Universitatea București,
Facultatea de Limbi și Literaturi Strãine, MTTLC, anul I