> [Archived] Events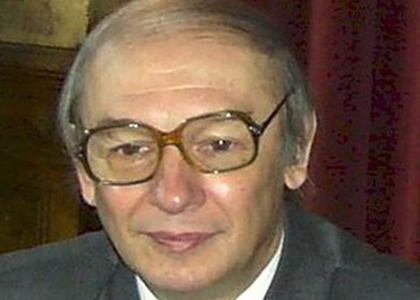 The full and the empty - compositional portrait Octavian Nemescu
Wednesday, 19 February 2020 , ora 10.22

"The full and the empty" - compositional portrait Octavian Nemescu, dedicated to the upcoming anniversary of the 80-year age, in an Archaeus ensemble concert at the Little Hall of the Athenaeum on Saturday, February 22nd, proposes four pieces whose joining aims at highlighting diversity, four meditations, four ways in which the sound interweaves with the silence, mutually reinforcing, four adventures in the world of music whose aesthetic magic is fulfilled in the light of symbols.
The first track in the program is "Alfa Omega" marked by the intermittent presence of one of the most concise and expressive electronic music.
The title of the second play "The King Will Perish" has nothing to do with royalty as a historical reality. Here "the King" is the symbol of man at the height of physical and mental development, and the track first becomes a story of destruction, then one of the essence that resists the ravages of time. The small and exuberant melody played at the beginning of the protagonist is deformed, dragged, becomes elliptical, reduced to the characteristic contour elements. After the exit of the soloist and the immersion of the stage in the darkness the music of the repertoire continues, and the remnants of the song melt until only a few bright sounding spots remain, suggesting purification, purgatory rather than loss, annihilation. The work is an "open opera": the instrumental soloist could be another, the theme of the song could be another, either a composed one or a quote - in which case the repertoire would be different as well. The only unchanged element is the erosion process with the passage of time and the final "salvation". The concept of the song was created in 1968, but the choice of theme and the creation of the repertoire were finalized in 2005, when the first audition took place.
The third piece "Instants" (Spectacle pour an instant / une instance) is a series of very short sound moments. The tension increases with these sonic explosions, which reverberate to extinction, in the seemingly even deeper silence.
The final track "Finalis Septima" starts from the hypostasis of an element of the discourse, namely the end. The play is an assumed paradox, a chase of seven finals. The architecture of the tensions and the timbral inspiration make this music a very loved one.
This "Full and Empty" concert is the third of the "Archaeus Contemporary Music Microstation" hosted by the Little Athenaeum Hall. The first concert - "Panoramic XXI", took place in October. The second - "Heterofonia" portrait of Stefan Niculescu, took place in December. The fourth - "Azimut" is scheduled on April 12th and will bring works by Adrian Iorgulescu, Doina Rotaru, Adrian Pop, Liviu Dăceanu, Călin Ioachimescu andCarmen Cârneci on stage.

Translated by Drangoi Ioana – Alexandra, Universitatea București,
Facultatea de Limbi și Literaturi Străine, MTTLC, anul I