> [Archived] Events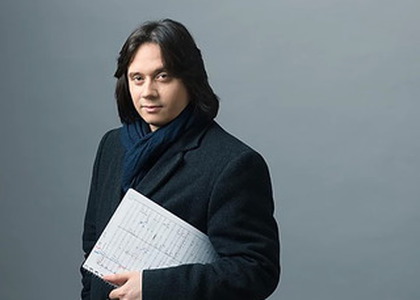 The International Beethoven Year at Radio Hall: Gabriel Bebeșelea conducts Symphony No. 2
Thursday, 20 February 2020 , ora 14.25

On Wednesday, the 26th of February (from 7 p.m.), the esteemed Romanian conductor GABRIEL BEBEȘELEA, recently applauded as conductor of important European ensembles in the most prestigious concert halls of the world such as the Auditorium in Barcelona, ​​Musikverein - Vienna or the Tchaikovsky Hall - Moscow, will conduct the RADIO CHAMBER ORCHESTRA, during the second Radio Romania concert dedicated to the International BEETHOVEN Year (250 years after his birth).
The event at RADIO HALL will bring to the public Symphony No. 2, composed by the "titan" from Bonn around the age of 30, during a treatment stay in Heiligenstadt (near Vienna), during the tragic period in which deafness had begun to settle. The composer was still trying to hide his illness, which he confessed to his brothers in an extremely moving letter (which he did not send), known as the "Heiligenstadt will". Paradoxically, despite the context, the symphony exudes a vitality and a joy that contrasts with the situation in which Beethoven was at the time. On the 5th of April 1803, the composer conducted his creation for the first time at Theater an der Wien. Berlioz said of this work: "In this symphony everything is noble, full of energy and pride. The introduction is a masterpiece. The most beautiful effects flow from each other without confusion and always in an unexpected way. The melody is of an emotional solemnity, it immediately inspires respect and fills the listener with emotion. "
The program of the evening includes two other works signed by two great Austrian composers, whose destiny intersected with that of Beethoven: SCHUBERT - Overture in D major in the Italian style,MOZART - Concerto No. 5 for violin and orchestra, an occasion to applaud LUCICA TRITA, violinist in one of the most appreciated European orchestras: BBC Symphony Orchestra (London).

Translated by Alina-Nicoleta Duminică, Universitatea București,
Facultatea de Limbi și Literaturi Străine, MTTLC, anul II