> [Archived] Events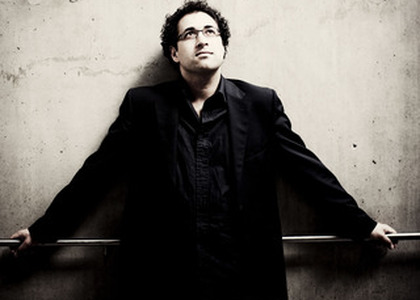 British conductor Leo Hussain returns to the Radio Hall with an Elgar / Sibelius program
Thursday, 27 February 2020 , ora 10.20

British conductor Leo Hussain - who made his debut in 2016 on London's prestigious scene of The Royal Opera (Covent Garden) with Oedipusby George Enescu, enjoying great public success - returns on Friday, February 28th (7pm), at the Radio Hall.
This time, Leo Hussain will be conducting at the rostrum of the National Radio Orchestra a beautiful event that includes creations of the British composer Edward Elgar - Elegy and the Concert in E minor for cello and orchestra (soloist: Mircea Marian).Considered a "Shakespeare" of the British music, regarded as embodying the English spirit in musical notes, Elgar said of his art: "It's music in the air, everywhere around us, the world is full of music and you can just take from it as much as you ask for. "
The evening at the Radio Hall will end with Symphony no. 1 signed by the Finnish composer Jean Sibelius, a work conducted for the first time by Sibelius himself, at the Helsinki Philharmonic's rostrum, in 1899.

Translated by Ioana Ghiță, Universitatea București,
Facultatea de Limbi și Literaturi Străine, MTTLC, anul II