> [Archived] Events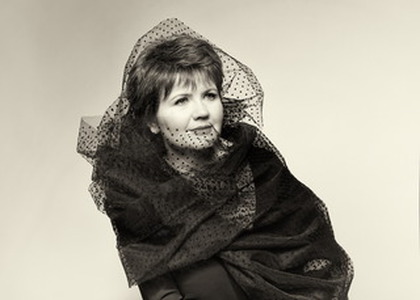 Pianist Dana Ciocârlie and French conductor Frédéric Chaslin in an extraordinary concert at Radio Hall
Wednesday, 4 March 2020 , ora 15.43

The first concerto of the month of March brings an outstanding piece of work to Radio Hall, rarely interpreted in Romania: Symphony No.2 for piano and orchestra, The Age of Anxiety, created by the the great American composer and conductor LEONARD BERNSTEIN. Friday, March 6th ( 7 p.m.), Bernstein's sheet music will be interpreted by the National Radio Orchestra, with two special guests: the conductor FRÉDÉRIC CHASLIN and the pianist DANA CIOCÂRLIE.
Applauded by the Romanian public at the International Festival of Radio Orchestras ''RADIRO'', FRÉDÉRIC CHASLIN is a complex, multifaceted artist. Conductor, pianist, composer and writer, born in Paris, he studied at his hometown's conservatory and Mozarteum in Salzburg, starting his career as a conductor in 1989, as Daniel Barenboim's assistant in Paris and Bayreuth. His most recent creation - Monte Cristo - composed at Placido Domingo's demand for the Los Angeles Opera has been interpreted since 2019.
The event will also bring the audience together with the beloved pianist DANA CIOCÂRLIE, established in France. In 2018, Dana Ciocârlie was one of the three finalists nominated for "Victories of Classical Music" / "Victoires de la Musique Classique" - an annual award given in France for performance in classical music. The artist's nomination was due to the project she initiated around the piano integral, which bears the signature of Robert Schumann.
In the first part of the concerto, you will listen to BEETHOVEN's Symphony No.4 created in 1806. The work was first sung in March 1807 at the residence of Prince Lobkowitz and, a year later, the public premiere took place at Burgtheater - Vienna. It was created at the request of Count Franz von Oppersdorf, who offered Beethoven a considerable sum to compose a new symphony.

Translated by Zamfir Lavinia Corina, Universitatea Bucureºti,
Facultatea de Limbi ºi Literaturi Strãine, MTTLC, anul I