> [Archived] Events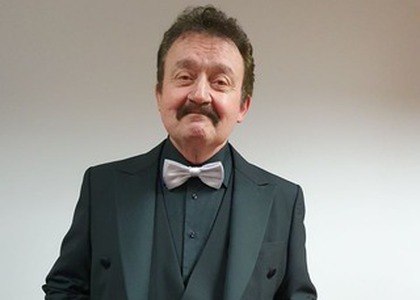 XIXth century music, at the Sibiu Philharmonic Orchestra!
Tuesday, 20 October 2020 , ora 14.53

Dear audience,
After a number of contemporary music concerts, performed during the Ist Edition of the 'Minunata Muzică Nouă-Brave New Music', this week's symphonic concert is devoted to the XIXth century music. The Sibiu Philharmonic Orchestra, conducted by Ovidiu-Dan Chirilă, will perform an array of pieces such as Beethoven's, Grieg's and Elgar's. The lead pianist is Ovidiu Pârjol.

Ovidiu-Dan Chirilă has been a permanent guest on the conductor's podium of the State Orchestra of Chișinău between 1998 and 2020. He has diligently conducted Romania's Philharmonic Orchestras and has been on symphonic tours in Moldova, Austria, Hungary, Greece and Japan. His portfolio encompasses numerous pieces from the symphonic genre, as well as opera genre from all music eras.

Ovidiu Pârjol's artistic activity, between 1998 and 2020, took the form of many recitals, festival attendances, radio and TV shows. He is a professor at the "Regina Maria" School of Arts in Alba-Iulia, as well as a pianist. He became noticed in numerous musical projects revolving around classical music or rock music.

Schedule:

Thursday,22nd of October 2020. 17:00 and 19:00-'Thalia Hall' of Sibiu Philharmonic Orchestra
Symphonic Concert
Conductor: Ovidiu-Dan Chirilă
Piano: Ovidiu Pârjol

Pieces:
Edward Elgar-Serenade for String Orchestra in E Minor, Op. 20
Ludwig van Beethoven-Concerto no. 4 for Piano with String Quintet (orchestra)
Edvard Grieg-Aus Holberg's Zeiten-Suite for String Orchestra

Tickets available on iabilet.ro

Important: in order to enjoy the music, we remind you that the access in the Thalia Hall is allowed through the ticket office exclusively. Access is allowed 30 minutes before the beginning of the concert, to avoid crowding. We remind you to use the disinfectant made available and to wear a mask during the entire concert. Please keep a safe distance of 1.5 meters from other people. More information can be found in the Schedule.
We will be waiting for you!

Translated by Ioana Grigoruță,
University of Bucharest, Faculty of Foreign Languages and Literatures, MTTLC, year I
Corrected by Silvia Petrescu