> [Archived] Events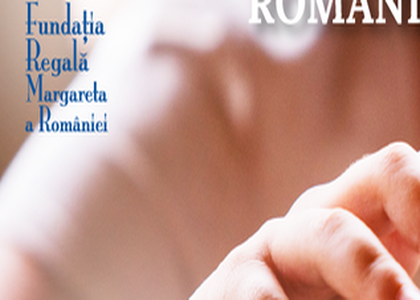 The Royal Foundation Margaretof Romania – `Romania needs art`
Friday, 23 October 2020 , ora 15.55

On Sunday, October 25th 2020 we invite you at the show-event `Romania needs art` starting at 18:00.The Royal Foundation Margaret of Romania keeps going on this year too under the auspices of the global pandemic, the tradition of the charitable Royal Concert offering the public another type of artistic act and emotional moments of the concerts from the past years.
On October 25th, Her Majesty Margaret will send a supportingmessage, and a real "orchestra" of cultural personalities will say in one voice, right on the stage of Romanian Athenaeum, the message "Romania needs art".
Romania loses talented young people every year, musicians and visual artists, who do not have the chance to manifest and develop their talents. The public can donate money sending messages with the text ARTA to 8864, like this the `Young Talents` scholarshipsare supported with 4 Euro per month.
The show-event `Romania needs art`will be broadcasted on Sunday, on October 25th 2020, at 6 pm, at the same time on the TVR1, Radio România Muzical, Radio România Cultural channels and on-line on TVR+.
The campaign `Romania needs art` has the purpose of supporting the project `Young Talents`, which is a national project through The Royal Foundation Margaretof Romania is supporting the most talented young Romanian artists by giving them scholarships, mentoring sessions and through promotion.
The Royal Foundation Margaret of Romania

Translated by Croitoru Diana-Maria,
University of Bucharest, Faculty of Foreign Languages and Literatures, MTTLC, year I
Corrected by Silvia Petrescu