> [Archived] Events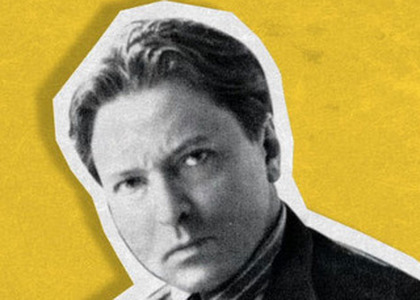 George Enescu, in rare images, at 'WHO IS ROMANIA'
Sunday, 25 October 2020 , ora 11.58

The great Romanian composer, violinist and conductor George Enescu will be presented by Tessa Dunlop, on Friday, the 23rd of October, in the third episode of the "Who is Romania / Cine esteRomnia"series.
The life story of the one considered "the musical prodigy after Mozart", historical images and footages from the First World War period are some of the reasons for which RCI London invites you to watch the third episode of "Who is Romania / Cine esteRomnia", dedicated to George Enescu. Moreover, the video production that will run tomorrow on several official Facebook pageswill reveal the close relationship between the Romanian composer and the Romanian Royal Family, the artistic activity and footages with his only opera, "Oedipe", on a libretto by Edmond Fleg, with a premiere on March 1936 at Paris and presented at the Royal Opera House in London in 2016.
Created by Storytailors, after a text written and presented by Tessa Dunlop, doctor in history and British media personality, the episode can be watched on Friday, at 2 pm (Romania time), on the official page of the RCI representation in London, being broadcasted simultaneously on the social networks of London Philharmonic Orchestra and of "George Enescu" Festival.
Within the project initiated by the RCI representation in London, "Who is Romania", Stephen the Great and Queen Mary of Romania have been evoked so far. The first two episodes have garnered over 200,000 views and have been taken over by, among others, Clarence House - The Prince of Wales and The Duchess of Cornwall, Daily Mail, BBC Kent, Royalty TV, History Hit.
RCI London continues to present to the international public Romanian personalities with remarkable destinies through the unique series of films for the social media platforms, in order to promote the Romanian culture in an innovative way.
The trailer of the "Who is Romania" series is available here.

Translated by Dumitrescu Mihaela,
University of Bucharest, Faculty of Foreign Languages and Literatures, MTTLC, year I
Corrected by Silvia Petrescu