> [Archived] Events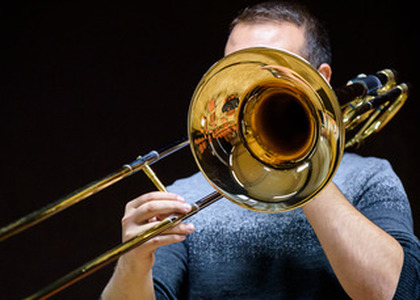 Brassy Business Competition – the craftsmanship of combining creativity with the Romanian young instrumentalist virtuosity
Sunday, 25 October 2020 , ora 12.02

Brassy Business Brass International Days is an event organized by the Artistic Tribe - Tribul Artistic and cosponsored by the National Cultural Fund Administration (NCFA) that made its debut this fall in Timisoara, the first edition of the festival incorporating three concerts and five masterclasses held for 20 young Romanian musicians.
The festival continues by launching a challenge that invites young Romanian musicians to a contest that encourages creativity and highlights the unique identity of brass instruments. The three categories that young Romanian instrumentalists can join are: City Funk, Brassy Attitude and Brassy Talent, categories which invite young musicians to create videos through which the ingenuity is mixed with the interpretative mastery.
Registration is due until the 1st of November and in order to do so a unique video must be sent to www.tribulartistic.ro/brassy-business.

Translated by Alma Teodora Miron,
University of Bucharest, Faculty of Foreign Languages and Literatures, MTTLC, year I
Corrected by Silvia Petrescu