> [Archived] Events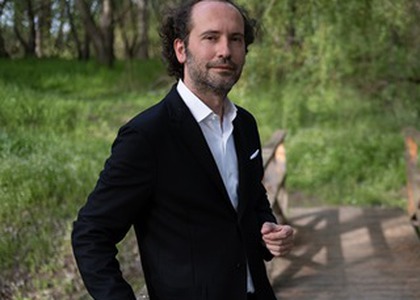 SoNoRo XV Festival "The Great Bird", an inspired edition by Constantin Brâncusi: 31 October - 9 December 2020, in Brasov, Sibiu, Bucharest and online
Thursday, 29 October 2020 , ora 15.07

The XV edition of the SoNoRo Festival will be celebrated as "The Great Bird", a direct reference to the festival symbol, a bird that has reinvented itself over time, and this year also managed to survive and fly again to the highs, despite all the hardships of today.
Being an atypical year, with many difficulties and uncertainties, the SoNoRo Festival will have two parts: it will start in Brasov, from 31 October to 2 November, it includes an extraordinary concert at the Cantacuzino Castle in Buteni on 1 November, and will continue in Sibiu on 3 and 4 November. Concerts in the first part of the festival will be streamed online; more information on the www.sonoro.ro.
The second part of the festival will take place in Bucharest from 2 to 9 December, with a preamble on 5 November, the concert " Beethoven" (Beethoven), dedicated to the great composer Ludwig van Beethoven, will be held at the Residence of the Ambassador of the Federal Republic of Germany and transmitted online.
As the concert halls will reopen in early December, the SoNoRo Festival will be held in Bucharest with the public. Following the best practices of the SoNoRo Conac tour and the Musikland Festival, which were successfully held in the summer of this year, as well as in the exceptional circumstances of today, the organizers will create the necessary framework for the performance of the concerts, in accordance with the new rules imposed by the authorities and with complete attention to the safety of the public participating in the concerts.
All these efforts of organization and changes are captured with humor in the festival spot, an animation made by the team of Matei Branea (story, direction and graphic concept, animation), Ana Branea (story, video editor) and Dan-tefan Rucreanu (sound design).

Translated by Dărăban Denisa,
University of Bucharest, Faculty of Foreign Languages and Literatures, MTTLC, year I
Corrected by Silvia Petrescu