> [Archived] Events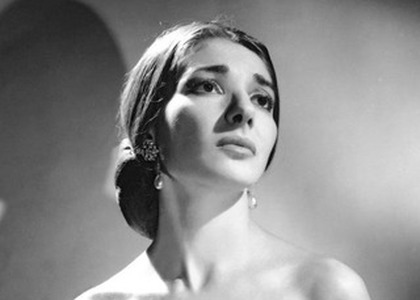 Casta Divi—Legends Interpreting Opera
Tuesday, 10 November 2020 , ora 15.26

CaleaVictoriei Foundation has the pleasure of inviting you to yet another online course held by Marius Constantinescu, radio-TV anchor-man and programme maker. This time, we will explore the fascinating, glamorous and emotion filled world of opera, on the 12th of November at 7 pm, during the "Casta Divi-Legends Interpreting Opera".
Marius Constantinescu will tell us about renowned sopranos and tenorsto whom we have alwaysheartly listened-whether on stage or recorded-in three separate online meetings.
It's not over until the fat lady sings: the modern Diva (from Callas to Netrebko). Before the times of the actress, of the pop-star, of the supermodel, a Diva was an opera singer. A gifted being of a different realm, above humanity, capable of hypnotising the public and of creating incredible fascination. The goddess.
After the XIXth century Divas (Malibran,Viardot) and those of the dawn of the Modern Era, (Patti, Melba, Cavalieri), the contemporary Diva takes the form of Maria Callas. She is the beacon opera singer of the XXth century, the one who marked the greatest change in the public'sperception on opera.
She is the one to have paved the way for new goddesses of the lyrical scene with names like Tebaldi, Sutherland, Nilsson, Zeani, Price, Caballé, Scotto, Freni, Bumbry, Verrett, Cortez, Cotrubaº, Miricioiu, Fleming, Gheorghiu, Netrebko, Dessay. Each with her own identity, her own unique virtue, her own fans, her own anecdote. Each, however, and so many other alike, indisputable in value, charisma and spirit.
All`albavincerò: the great tenors of the Contemporary Era. A greater diva than the Diva herself is the tenor. Three of them have defined the notion of celebrity: Plácido Domingo, Luciano PavarottiandJosé Carreras.
It happened in Rome, in 1990, during the World Cup, along side with the first concert of what was to become the most successful classical franchise of all times: The Three Tenors Concert. The public, who never showed a great interest in opera until that moment, found itself in the face of a fascinating form of art and the discovering of a very particular male voice.
Having this moment in mind, Marius Constantinescu proposes to us to let ourselves carried back and forth between the years, searching for and discovering the Great Tenors, from Mario del Monaco and Franco Corelli to Jonas Kaufmann and Juan Diego Florez.
The course will include audio-video fragments of opera, in famous interpretations, that will accompany the presentation of the great lyrical artists and the explanation of the elements that made them legendary.
The course will be online, on Thursday evenings, from 19:00 to 21:00, beginning on the 12th of November 2020. The participation fee is 240 lei and can be paid online, on the website. One day before the beginning of the course, a link will be sent by email that will allow you to attend. If you have any questions, write us a message on contact@victoriei.ro.

Translated by Grigoruțã Ioana,
University of Bucharest, Faculty of Foreign Languages and Literatures, MTTLC, year I
Corrected by Silvia Petrescu