> [Archived] Events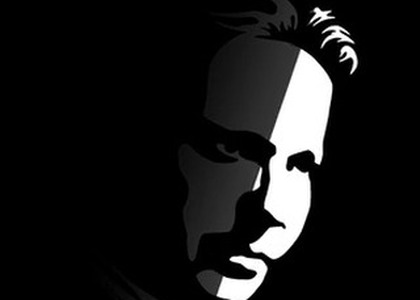 The documentary 'World in Harmony', 2019 George Enescu International Festival- launched in Romania on the official site of the Festival, on Thursday, the 19th of November 2020
Friday, 20 November 2020 , ora 14.25

The documentary 'World in Harmony', about the George Enescu International Festival from 2019, produced by Paradigma Film, is launched in Romania today, the 19th of November, on the official site and Youtube channel of the Festival. The movie, whichhad its international premiere on the 19th of October 2020, on Medici TV- the most important classical music channel in the world,can be watched for free, with both Romanian and English subtitles, on www.festivalenescu.ro, or by accessing the following links: https://youtu.be/tGFX50MOtRU (RO) or https://youtu.be/pevwyhk-oSw (EN).
World in Harmony leads us behind the scenes of the George Enescu International Festival from 2019, one of today's most important classical music festivals, which constantly attracted to Bucharest, starting from its first edition in 1958, the greatest names of the international classical music. The 24th edition, in 2019, was the largest until now- presenting 84 concerts and 2,500 artists famous all around the world from over 50 countries, during a period of 23 days- and the first one to take place outside the national borders, in many other cities besides Bucharest, such as Berlin, Florence, Liège, Toronto and Montreal.
The documentary captures not only the complex unfolding and atmosphere of the Festival, but the reflections of some of the greatest artists of the world, as Joyce DiDonato, Mitsuko Uchida, Evgeny Kissin, Vladimir Jurowski, Vasily Petrenko, Fabio Luisi, Elisabeth Leonskaja, Yuja Wang regarding the idea that- in a world devoid of balance- George Enescu Festival may re-establish, at least for a while, some of the long-lost harmony of the world, through the healing force of music.
In these great artists' minds present at the 2019 edition, the Enescu Festival represents a celebration of the way in which the Enescu'scultural heritage deeply connects us with our humanity, making us better humans who live in a better society, and an inspiration wonderfully evoked by Vladimir Jurowski: "Enescu's humanism and his humanitarian attitude, not only as a musician, but as a human being too, as a citizen of the world- citizen of his country and of the world at the same time- helps us today to find hope in this dark and austere world in which we live."
Presenting the unfolding of a great classical music Festival in the last year in which an edition of such importance and bond was possible before, considering the difficult times we live in, the documentary offers its images an emotional charging which only grows while watching it, given by the retrospective realization of their uniqueness and unrepeatability.
The documentary can be still watched on the online platform Medici TV as well, for free, by accessing this link, then creating an account for which an e-mail address and password are required.

Translated by Mihaela Dumitrescu,
University of Bucharest, Faculty of Foreign Languages and Literatures, MTTLC, year I
Corrected by Silvia Petrescu