> [Archived] Events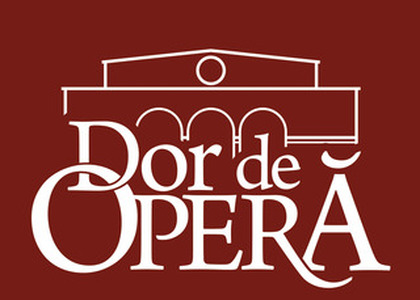 The National Opera House is launching the series of interviews #MissingtheOpera
Monday, 23 November 2020 , ora 14.13

The Bucharest National Opera House presents to the audience a weekly number of meetings with the artists of the country's first lyrical scene,that are transposed in online interviews and they are available free of charge on the official site and the pages of social networking sites (such as Facebook and Instagram). The number of these series will have the name of #MissingtheOpera and it has the purpose to promote Opera in this rough period for the lovers of lyrical and choreographic art.
We all miss the evenings' round of applause,the shows where we used to enjoy the most beautiful musical stories together, the most gracious and spectacular dance steps. We miss the thrill of emotions on the stage. Yes, we miss the Opera!
That's why we invite you to enjoy together the vast universe of classical music on the internet. The first season of the project #MissingtheOpera is meant to sustain and keepthe approach between the audience and the artists. Unrevealed stories will come to life and will try to bring joy in order toclear the distance between interpreters and spectators, between us who love the opera and those who practice it as a profession.
Gigel Ungureanu, the director of Bucharest National Opera Ballet opens today the collection of interviews series, called #MissingtheOpera:
With hope of seeing you again as soon as possible, The Bucharest National Opera House complies with all the rules and measures imposed by the authorities to prevent and combat the effects of the COVID-1 pandemic, the safety of the audience, artists and the entire staff of our institution is primordial for the first lyric scene of the country.

Translated by Radu Andreea,
University of Bucharest, Faculty of Foreign Languages and Literatures, MTTLC, year II
Corrected by Silvia Petrescu