> [Archived] Events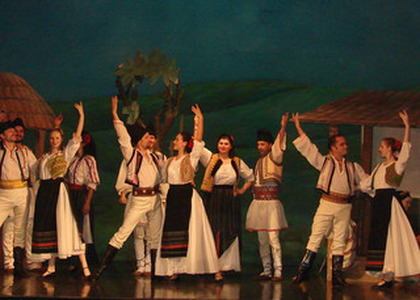 Children and romance lovers are invited online!
Wednesday, 9 December 2020 , ora 15.50

Sunday, December 13th 2020, at 5 PM, we invite once again the little ones in front of the screens to watch, this time, a very popular Romanian story: "The Old Man's Daughter" by Florin Comișel, based on the work of the unparalleled storyteller, Ion Creangă. This folk-inspired show will bring children face to face with both good values (generosity, diligence, patience), as well as less good ones (malice or laziness), allowing them to draw the right lessons themselves.
The cast of the show is formed by artists of the Brașov Opera: Anca Pănescu, Andromeda Nemeș, Alina Ichim, Sonia Hazarian, Nora Vlad, Lorand Cristian, Iulia Pârlea, Maria Catrina, Ștefan Schuller, Bogdan Mirică, Mugurel Oancea, together with the Choir and Ballet of the Brașov Opera. The artistic direction is signed by FlorențaMarinescu and Valentin Popescu. Assistant director: Lăcrămioara Schuller. Stage director: Silvia Papadopoulos.
The event will be held online, on the Brașov Opera Facebook page, as well as their official YouTube channel.

Translated by Zofotă Andreea,
University of Bucharest, Faculty of Foreign Languages and Literatures, MTTLC, year I
Corrected by Silvia Petrescu