> [Archived] Events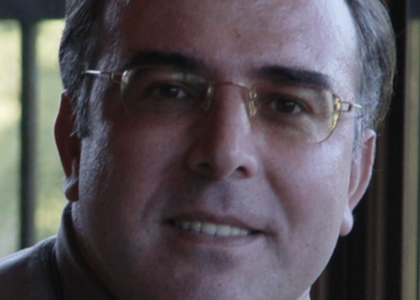 Concert "In memoriam Camil Marinescu", LIVE from SALA RADIO!
Tuesday, 23 February 2021 , ora 18.47

Wednesday, 24th of February, 19:00, Romanian Radio Chamber Orchestra offers an emotional musical night, not just through the chosen repertoire - Ravel, Mendelssohn, Wagner, Saint-Saens etc. - but especially through the event's symbolic meaning. The concert broadcast live from Sala Radio and guided by the baton of the well-known conductor Cristian Mandeal is dedicated to the memory of the conductor Camil Marinescu.
In July 2020, the latter passed away at 56 years old due to contacting COVID-19. Camil Marinescu studied at the National University of Music in Bucharest, where he was one of its many reputable teachers.
He was invited as a conductor for the Berlin Symphony Orchestra (Germany) and with this same role, he collaborated with the Osaka Philharmonic Orchestra (Japan). He conducted in the USA, Canada, France, Austria, Spain, Italy, China etc. He also collaborated with famous ensembles such as the Hallé Orchestra (Manchester), Orchestre National de Lyon, the National Symphony Orchestra in Mexico, etc. CamilMarinescu also partook in some highly respected pedagogical activities in Osaka and Kyoto (Japan) and also held conferences in France, Spain, the USA etc.
Tonight, the Romanian Radio Chamber Orchestra shall perform the following: E. Elgar: The Serenade for Strings in E minor, F. Mendelssohn: The Nocturne from the suite A Midsummer Night's Dream,C. Saint-Saens: Serenade, M. Ravel: Pavane for a Dead Princess, G. Faure: Pavane, and R. Wagner: Siegfried Idyll.
The concert will be broadcast LIVE on all of Radio Romania Cultural and Radio Romania Muzical's frequencies, it shall also be streamed live online on www.radioromaniacultural.ro and www.romania-muzical.ro and on the Facebook pages of Radio Orchestras and Choirs and Radio Romania Muzical.
For other information about the Radio Orchestras and the Choirs, please consult the site www.orchestreradio.ro.

Translated by Yang Jin Cristian,
University of Bucharest, Faculty of Foreign Languages and Literatures, MTTLC, year I
Corrected by Silvia Petrescu