> [Archived] Events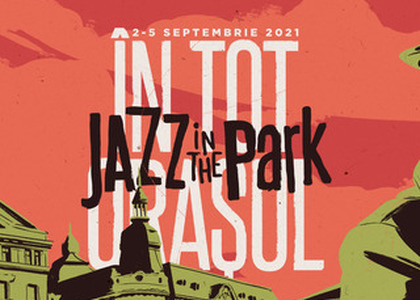 Jazz in the Park 2021 will take place in the fall, throughout the city of Cluj-Napoca
Wednesday, 21 April 2021 , ora 15.22

The natural desire to have a festival that takes place at the highest standards has determined the organizers of Jazz in the Park to unify the two projects planned for 2021 - Jazz in the Whole City and Jazz in the Ethnographic Park - into one.
Thus, Jazz in the Park, winner of the Best Small Festival title at the European Festival Awards 2019, will take place between September 2nd- 5th, 2021, in several places in Cluj-Napoca, including the Ethnographic Park, Iulius Park, the Park of University of Agricultural Sciences and Veterinary Medicine and the Museum of Art.
''We have always wanted to offer the best possible experience to both artists participating in the festival and our audience. After long debates, we decided to focus on one big project in early September, as the current context shows that there are much better chances for a quality event in the second half of the summer. Our partners are delighted with the decision, there are many more artists available at the beginning of September and, last but not least, we hope for a much greater clarity on the regulation of outdoor events for September. We are very determined to make a memorable event, but also to useful for our community, and they are much more comfortable with this new structure. We will not back down from this plan and we invite you to follow the communication, because from now on we hope to give you as much good and concrete news as possible '', said AlinVaida, director of Jazz in the Park.
According to the new plans, the festival will open on Thursday, September 2nd, with a concert in Iulius Parc.
In the other three days there will be dozens of concerts, workshops, special events and many other activities related to music, each place in the festival will have a special concept. There will also be special programs for local organizers who want to be part of the festival.
More information about the artists who will be present at Jazz in the Park 2021 and about the festival program will be offered to the public as they are completed.
Site: jazzinthepark.ro
Facebook: /jazzintheparkromania
Instagram: @jazzintheparkromania

Translated by Giurgiu-Stoian Irina Cornelia,
University of Bucharest, Faculty of Foreign Languages and Literatures, MTTLC, year I
Corrected by Silvia Petrescu