> [Archived] Events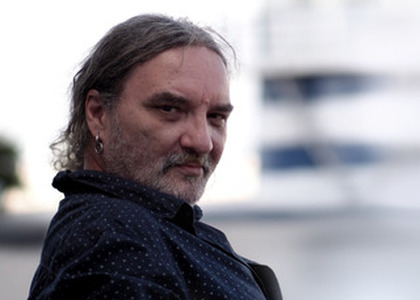 The guitar with silver strings. Maxim Belciug recital at the Bucharest Art Theatre
Monday, 21 February 2022 , ora 10.41

Wednesday, February 23rd , the charming guitarist Maxim Belciug has his first solo recital of 2022 on the stage of the Bucharest Art Theatre. Suggestively entitled "The guitar with silver strings", the recital promises a jewel-metaphor of hearing and heart delight, which couldn't have been better for a night right before Dragoete. And since the protagonist of the night is Maxim Belciug, the artist of the guitar and of the Delights, it is certain that the lucky ones in the audience will have a marvelous time, brilliant as the sea foam, swayed by J. S. Bach, with Russian, Spanish and Latino music, of love and corazón. This is how love sounds, the surprising kind, tasting of blue spring, that turned into music and that sometimes comes to makes us tremble too.
https://www.youtube.com/watch?v=oLVR0j_6RZU
https://www.youtube.com/watch?v=zVQic7Vhv88
The meeting with Maxim Becliug in a solo guitar recital is simply a delight. If, in the duo groups we got used to lately, the guitarist is gracefully looking to shed light on his partner, then when he is alone with his guitar leaves behind any constraints and trends and allows himself to dream with the tip of his fingers. It could be the special resonance of the guitar, so different than the well-known timbre of a violin or a piano, or the total taming of the technique that keeps captive so many instrumentalists, but for Maxim Belciug is is a certain thing: the quitar cries and loves and dances in a thousand and one voices, such as an unreal orchestra that attacks passionately, without caring about the way back. Free of the eterior polish of being played on stage, his recitals offer instead a blantant opportunity of surprise. And delight.
The recital takes places Wednesday, 23rd of February 2022, 7pm, in the hall of the Bucharest Art Theatre on the Saint Stefan street, no 21. Tickets are available online on
mystage.ro and eventbook.ro.
https://eventbook.ro/music/bilete-chitara-cu-colti-de-argint
https://www.mystage.ro/spectacole/chitara-cu-corzi-de-argint-sterling-925-recital-maxim-belciug-3106

Translated by Nina Tufă,
University of Bucharest, Faculty of Foreign Languages and Literatures, MTTLC, year II
Corrected by Silvia Petrescu