> [Archived] Events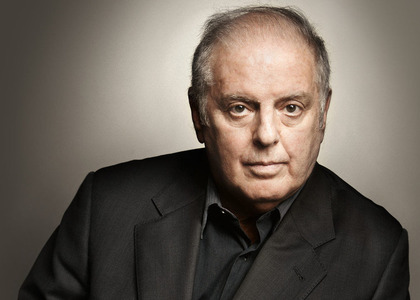 Live from Berlin, the Requiem by Verdi
Thursday, 10 March 2022 , ora 16.06

Giuseppe Verdi's "Messa da Requiem" is the score defined by Hans von Bülow as a "work in church attire". A work with a strong emotional impact, with an operatic sonority, atypical of a religious composition, especially since it is a requiem. And for that it is enough to think about the second section, Dies Irae, to which Verdi gave monumental proportions.
The concert on Friday evening, March 11th, which we will broadcast live from Berlin, has in its programme the "Messa da Requiem"; it is the first one from a series of 3 concerts with this title planned in the German capital between March 11th - 13th, 2022.
We don't know whether there was a specific reason for choosing this title, as the organizers did not mention any details, but I can't help but think that March 11th marked a series of unfortunate events, some of them being even from the 21st century. In 2004, a terrorist attack on four trains in Madrid resulted in numerous casualties, including Romanian citizens. In 2011, a magnitude 9 earthquake, with its epicenter in the Pacific Ocean, hit the east coast of Japan. The earthquake was followed by a tsunami and triggered, at Fukushima, the second greatest nuclear accident in history. And in 2020, on March 11th too, the World Health Organization officially declared the onset of the coronavirus pandemic. So, two other tragedies with a devastating impact. Therefore, March 11th has become a day that we can dedicate to the commemoration of the victims of the tragedies, choosing a specific musical composition. All the more so as these days we are living with concern about the neighbouring country Ukraine, which has become a theater of war as a consequence of the military conflict triggered by the Russian Federation.
So, on Friday, March 11th, at 9pm, in the radio program Scena europeană, I invite you to a moment of reflection, listening to the live broadcast from the Berlin Philharmonic of "Messa da Requiem" by Giuseppe Verdi. A concert held by the Berlin Radio Choir and the Berlin Philharmonic Orchestra, with a solo quartet including Russian soprano Elena Stihina, Italian tenor Fabio Sartori and German bass voice René Pape. The name of the mezzo-soprano who will replace Anita Rachvelishvili, who recently announced she is leaving the cast, will be communicated by the organizers. The musical conducting belongs to Daniel Barenboim, the honorary conductor of Berlin Philharmonic, who has just returned to work after a break due to a spinal surgery.
Florica Jalbă
Translated by Ecaterina Bucovanu,
University of Bucharest, Faculty of Foreign Languages and Literatures, MTTLC, year I
Corrected by Silvia Petrescu