> [Archived] Events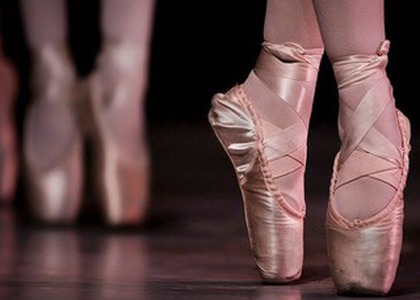 Ukrainian ballet dancers, welcomed with open arms at the Romanian National Opera in Bucharest.
Thursday, 10 March 2022 , ora 16.10

Six Ukrainian ballet dancers, refugees in Romania, started their study program at the Romanian National Opera in Bucharest.They will also receive collaboration agreements.
The Romanian National Opera in Bucharesthas thus joined efforts to help artists, who are war victims in Ukraine.
Diana Joicaliuctalked to some of the dancers:
"For me, dancing represents life itself. When I dance, everything around vanishes, I forget all that is bad in the world. I feel the music, the motion and the body. I don't need words, all thoughts disappear. It's very quiet and I like that. Generally, we people talk a lot, and that often leads to all sorts of conflicts, while ballet is a universal language, which brings no animosity. Art has never led to wars."
That is what Lara Paraschiv, a ballerina from Ukraine, with dual Canadian and Romanian citizenship tells us. Until recently, he was employed by the Dnipro State Theater. She had settled in Ukraine two years ago after working with ballet companies from Canada, the US and Russia. She joyfully recounts dancing on the stages in Kiev and Odessa. She says that Giselle, one of the saddest love stories is her favorite ballet. She likes the music and the costumes, but especially the story of young Giselle, who has entrusted herself to an inappropriate love and she also likes the variations for their special technique. But her life, full of dreams and plans, changed radically on the morning of February 24th:
My friend from the theater called me eight and said, "Did you hear?" and I said 'What?', 'The war started.'" I read the news and saw that indeed, it had started.
In the morning, when the sirens were ringing, she packed everything she could and left. Cities near Dnipro no longer exist, says Lara Paraschiv, the buildings were destroyed, airports were bombed, many people were injured, killed and left without homes. She has reached the Palankaborder on very rough roads. Cities look like Zombieland because of evacuation. The streets were full of armies and tanks. After tens of hours of waiting at the border, she managed to enter Romania along with five other Ukrainian ballet dancers.
Aibeck is 21 years old. He has managed to leave Ukraine because he originates from Kyrgyzstan. He says danceis all he has left. Through dance and musicyou liberate yourself, and the role of the artist, in such dramatic moments, is to tell the whole world the truth about what is happening. Then, through shows, to help people get through such situations more easily.
Among those who arrived at the Romanian National Opera in Bucharest is Rodyon, 20, and he, as well, is former ballet dancer of the Dnipro State Theater:
"From Dnipro I got to Odessa first. I have been wakened by the rocket-shooting and the anti-aircraft sirens. "I've packed everything and left," he said.
At the border, he called for political asylum. However, he is afraid for those who remained at home, in the beating of the rifles, but he hopes that soon the war will end and he will be able to return to his country, to Ukraine. Until then, he is grateful to have found, at least for the moment, a new house in Romania:
"We have already attended some lessons, at the Romanian National Opera in Bucharest, and practice is very important for us. "Dancing diverts our mind from the war."
"We met great people in Romania, who helped us in every way they could. I have received accommodation, food, and clothes from many artists. It is great to see how many people in Romania and the Republic of Moldova want to help, Lara Paraschiv said.
The Ukrainian dancers who arrived at the Romanian National Opera in Bucharest will be able to study further and also receive collaboration agreements, as explained by Daniel Jinga, interim manager of the Romanian National Opera in Bucharest:
"For the time being, they will be allowed to study, because this is very important for them and as they integrate, they will be given co-operation agreements, because the legislation allows us that. You will be able to see them in our shows in two or three weeks, a month, depending on the speed with which they will assimilate parts of the repertoire. Of course, by then we will provide them with everything that means accommodation and food. Meaning, none of them will be left in a situation where they cannot provide for themselves."
Report made by Diana Joicaliuc- Radio România Cultural
Translated by Monica Andreea Gaman,
University of Bucharest, Faculty of Foreign Languages and Literatures, MTTLC, year I
Corrected by Silvia Petrescu